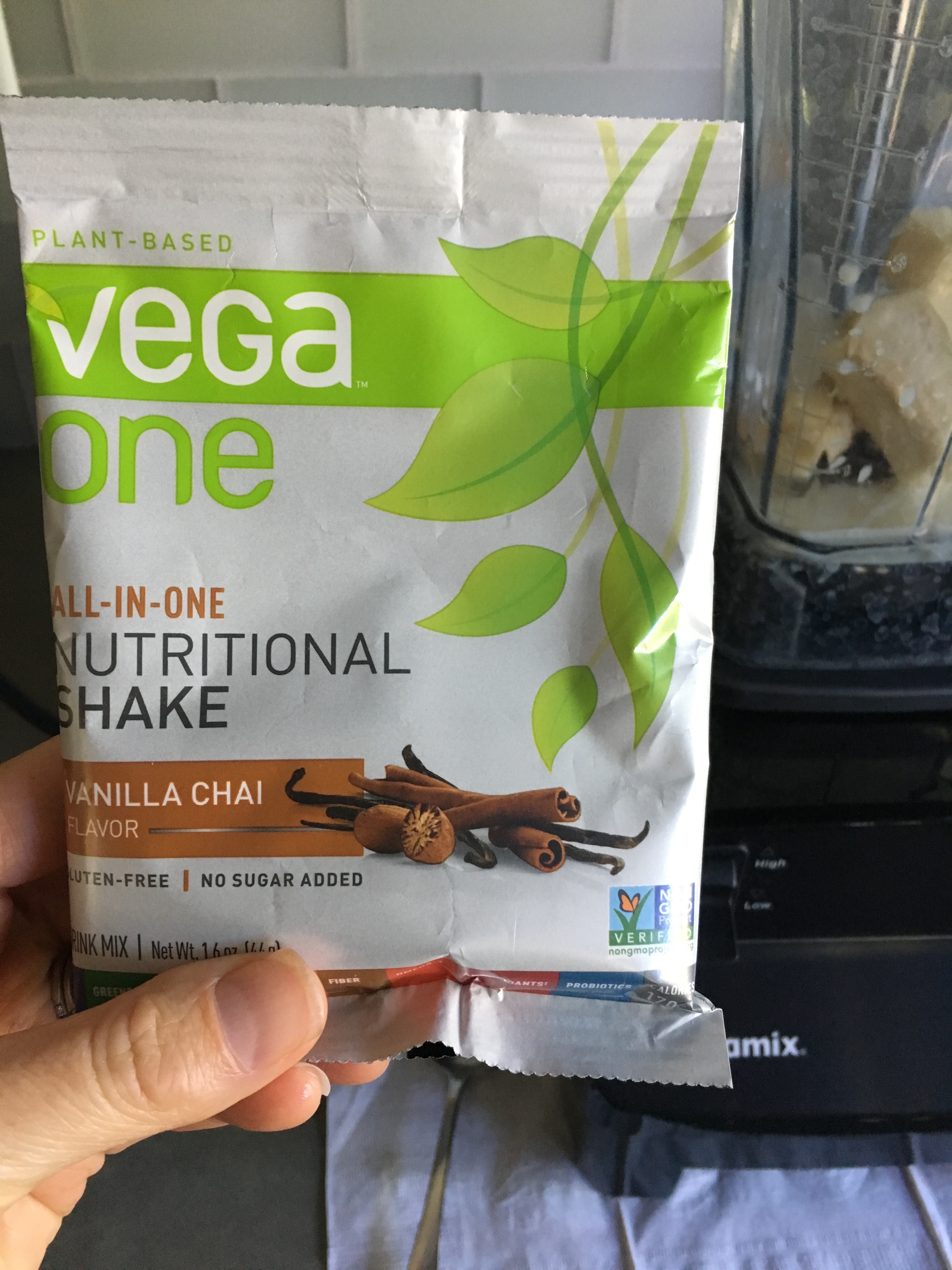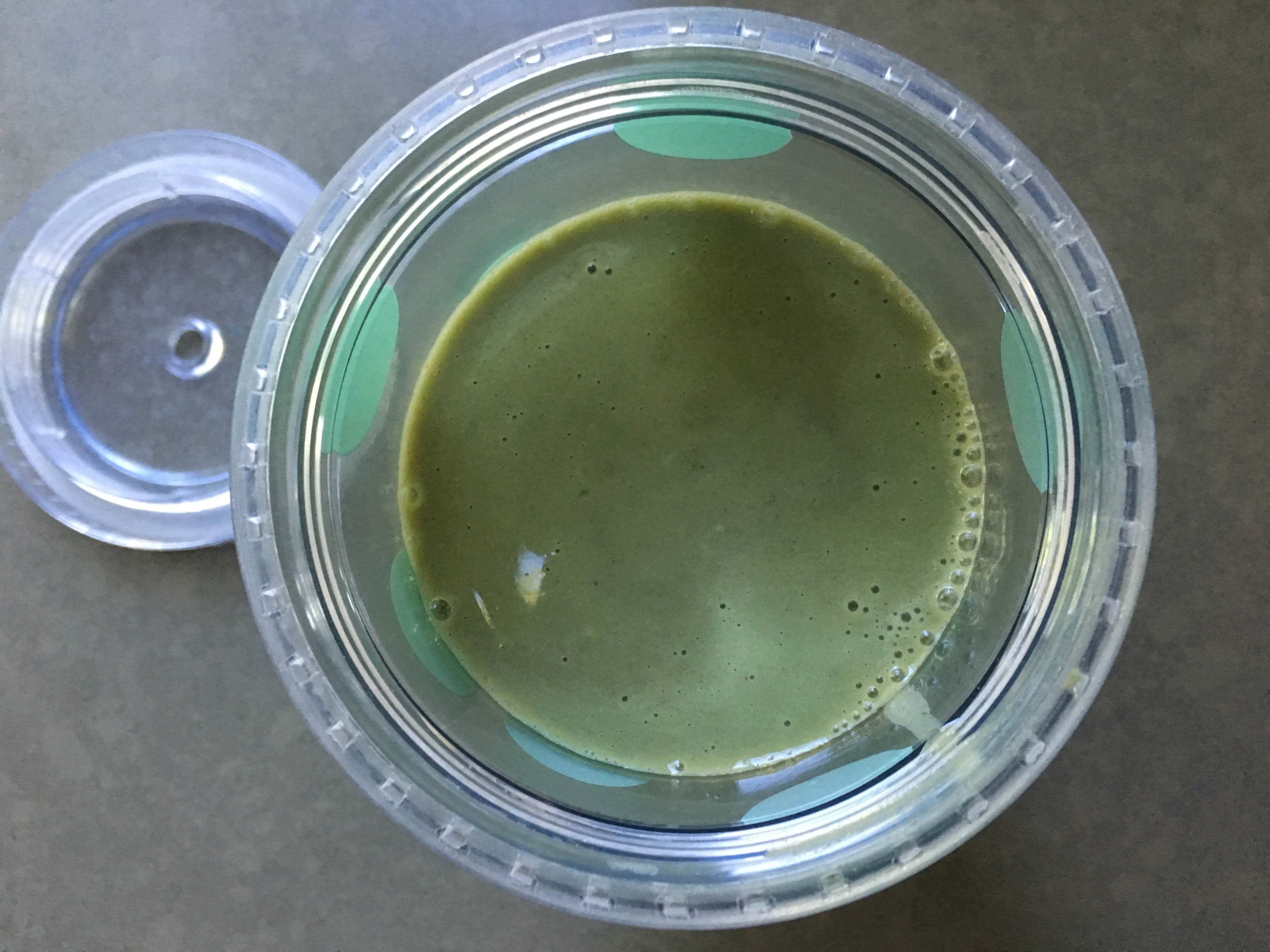 This wasn't my favorite flavor, so I'm glad I didn't get the big one.  Sample packs are economical and not economical at the same time, because they cost 500% what the portion would cost if bought in bulk, but they also prevent you from buying a flavor you may not like and then wasting it. Vanilla Chai sounds like something I'd like, but it was just okay. I prefer simple classic flavors, like chocolate and vanilla.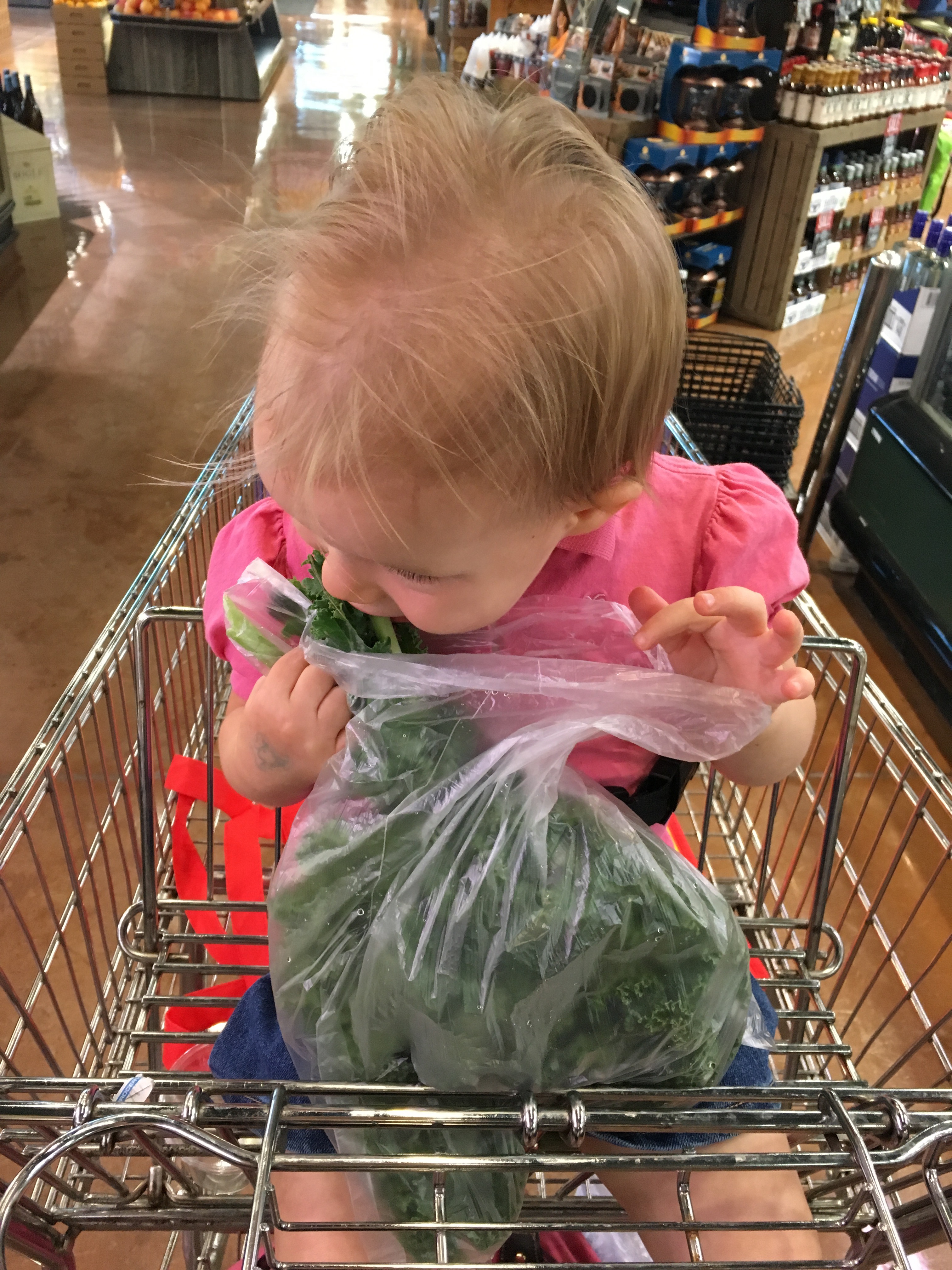 I went shopping with V after our (co-op) "school" because I hadn't planned on staying home for Thursday and Friday, so we had no meals planned for those nights.  She snacked on kale while I shopped and wound up eating half of a stem!!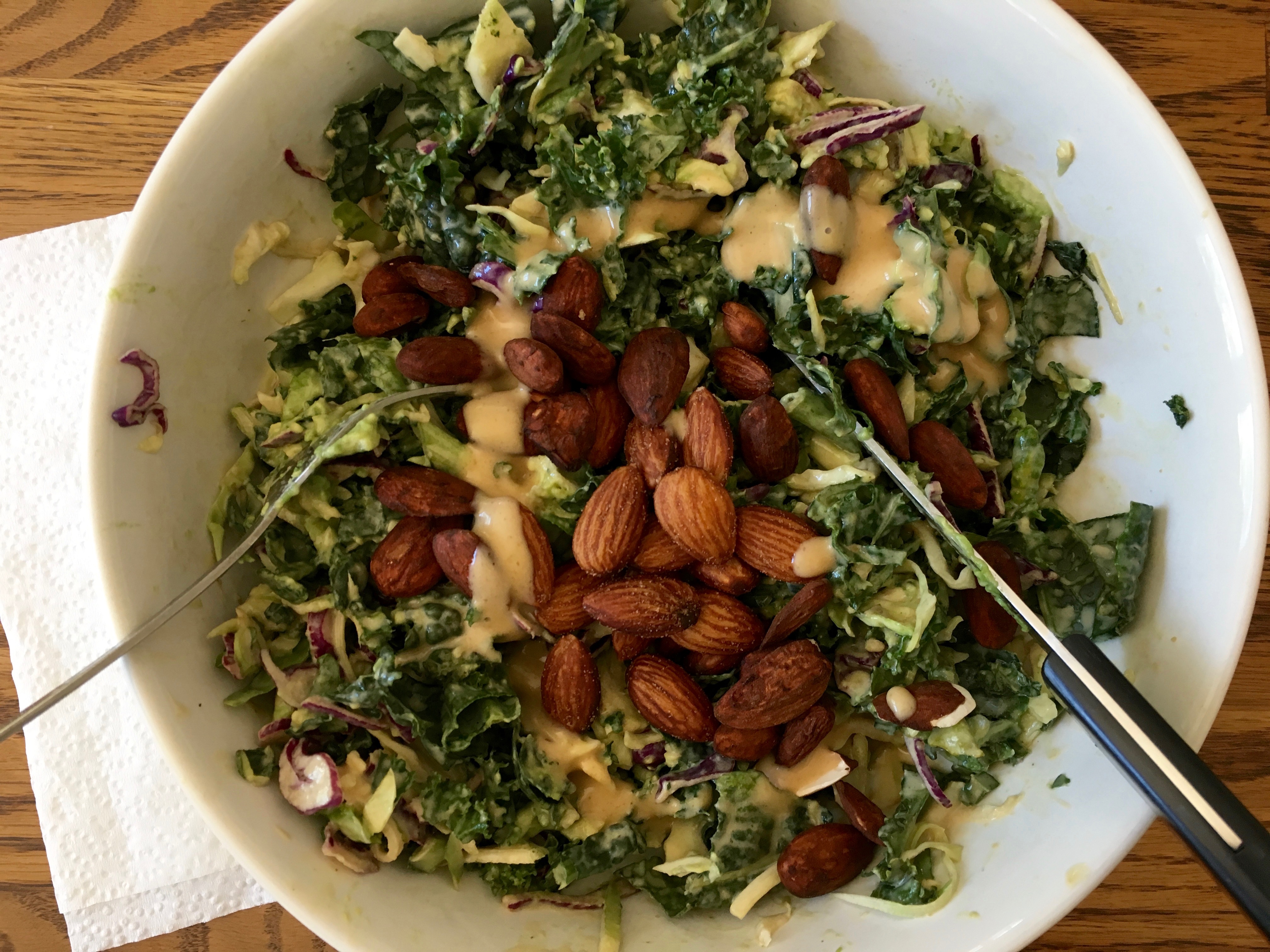 I got my kale on after they were fed and napping (or "having quiet time").  I still hadn't gotten to Costco, so my macadamia less salad was almond-ified instead – half tamari roasted, half sea salt roasted. Plus an avocado and miso dressing.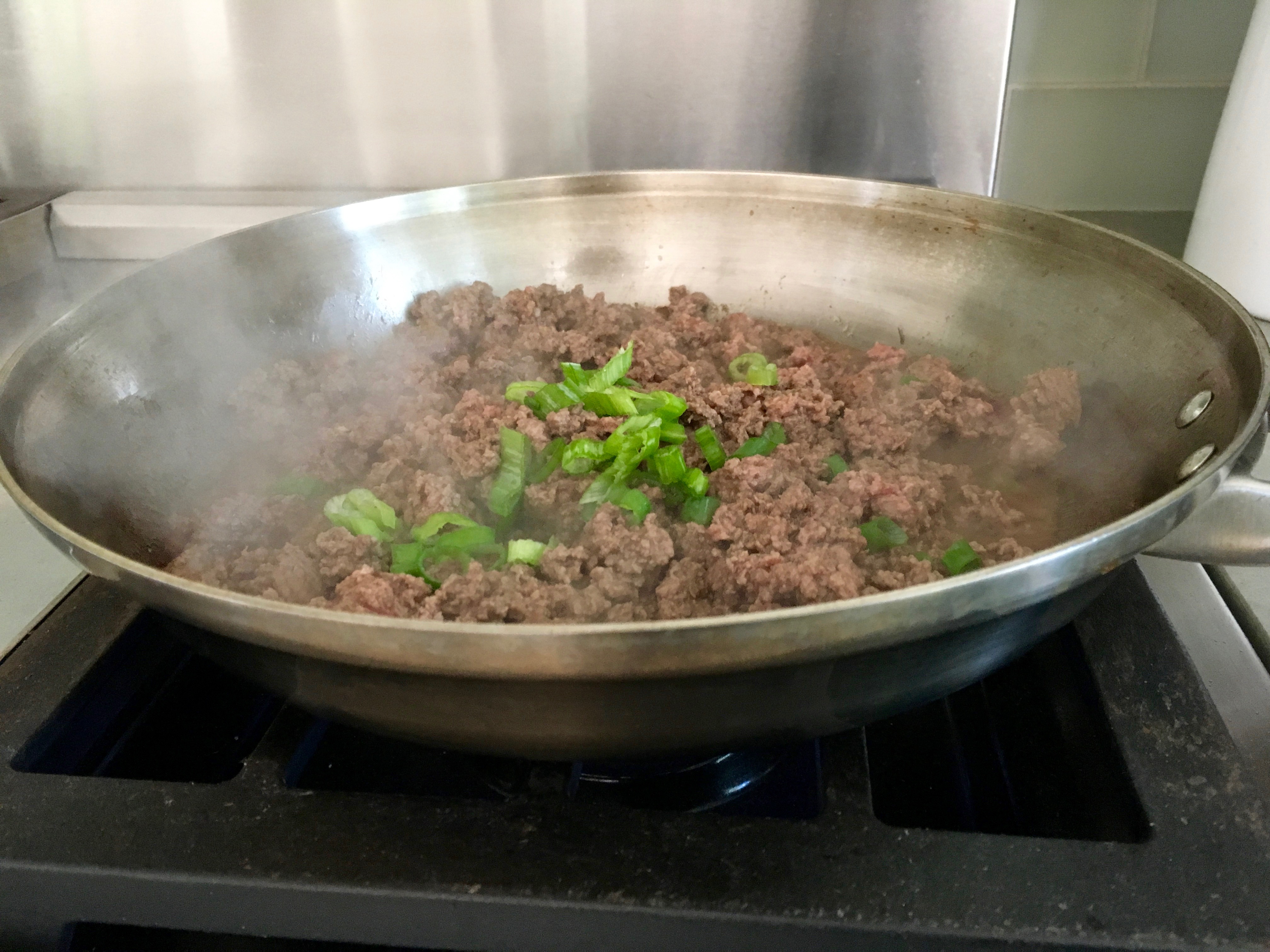 I modeled this beef dish after a recipe in Gwyneth's book combined with a dish in my Cook's Illustrated vegetarian cookbook…it was thai themed, but the lettuce I was hoping to use as "cups" was wilted, so I went with plan B and sauteed zucchini in the same sauce I made for the beef and then served it with quinoa as a bowl.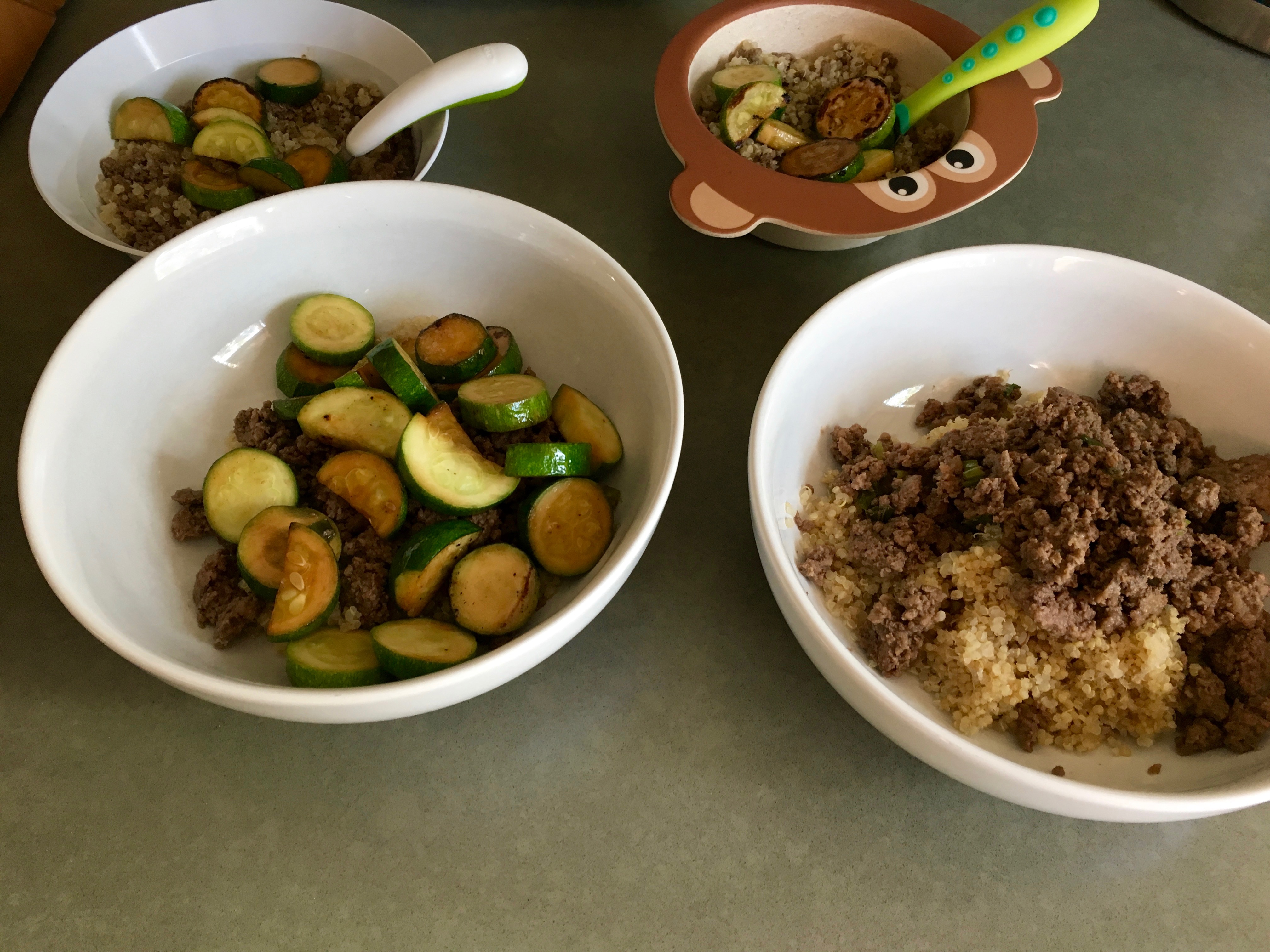 Can you guess which one is Kyle's????  Ha.  The zucchini free one, obvs.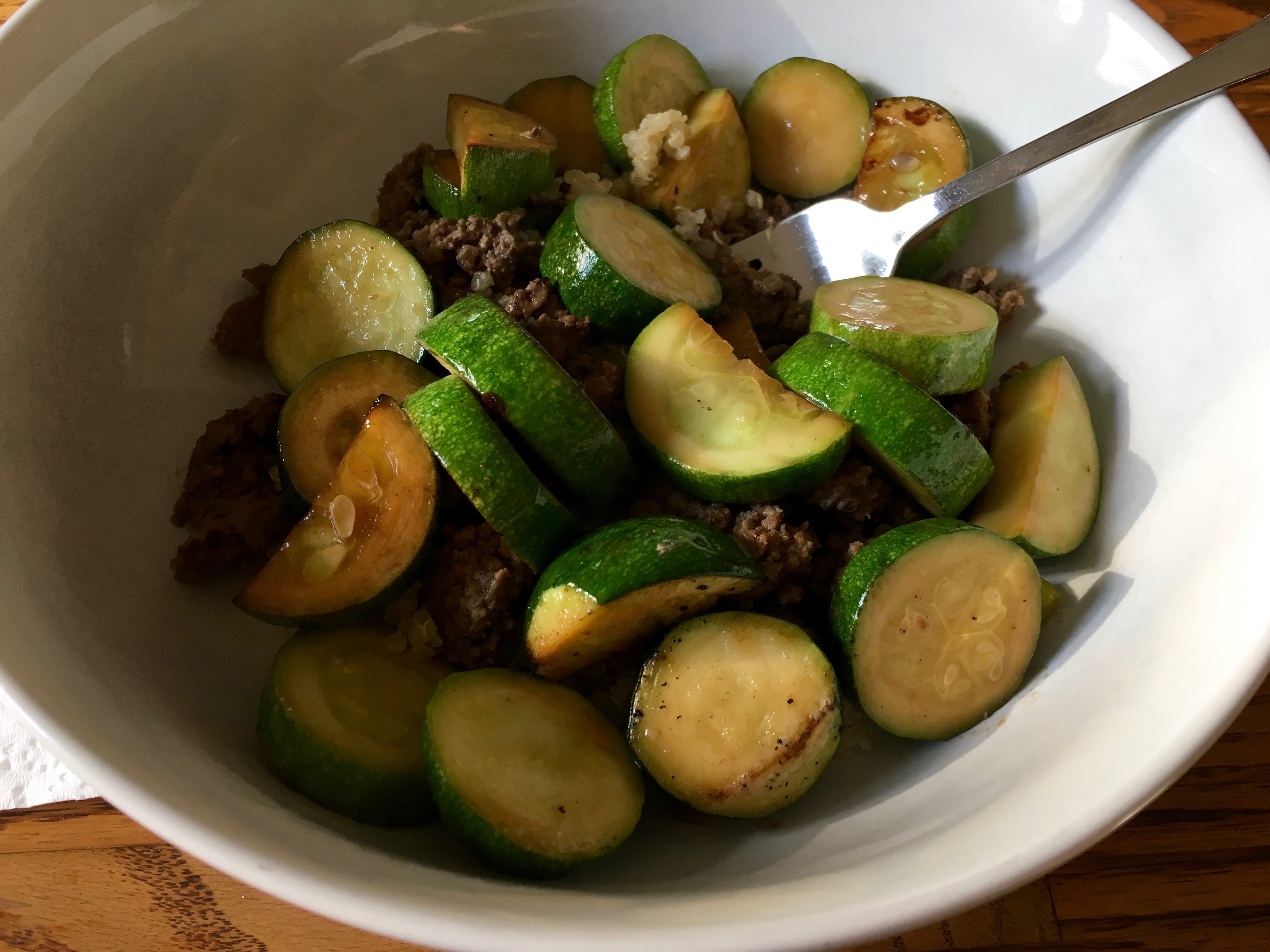 I went back for seconds of zucchini.  It was sooooo good.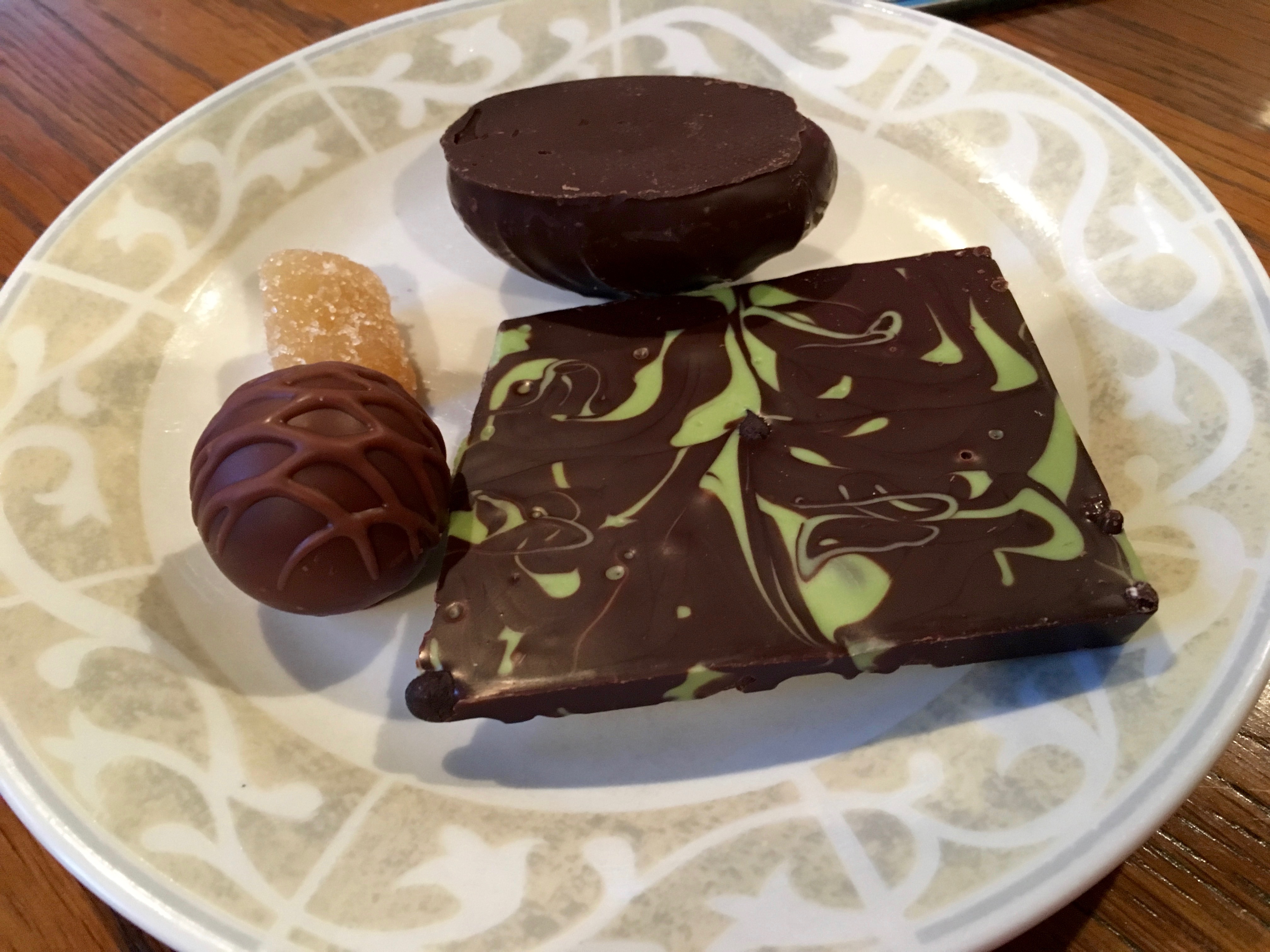 Dessert plate! We started season two of Homeland.  Of course I'm hooked and now Kyle's out of town…soooo…what to watch this week???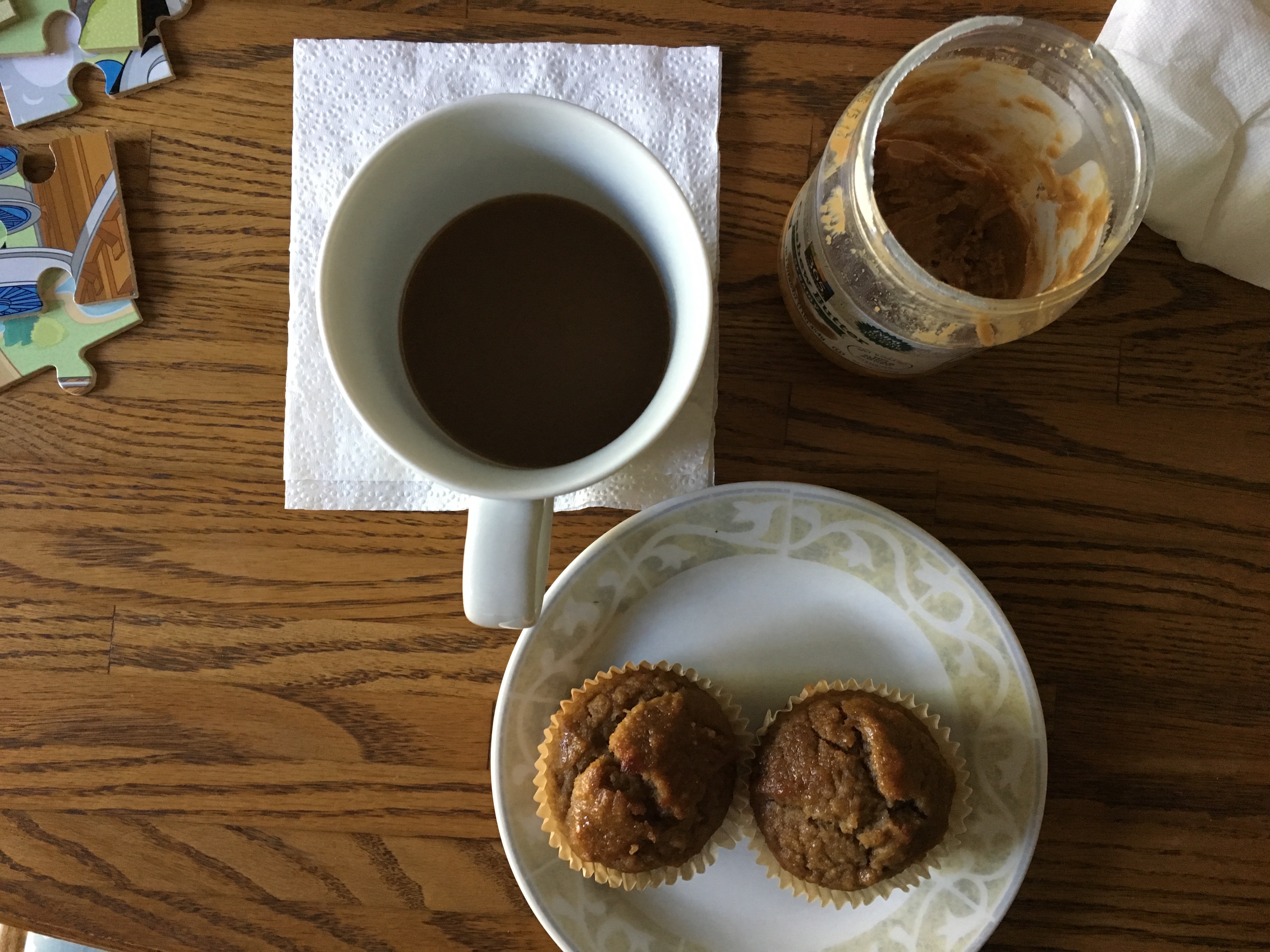 More of the same…muffins and cashew butter. With a side of puzzle.  I seem to be alternating smoothies and muffins with this hot weather.  After a long time off of smoothies, I'm glad they're back in my life.  I love the flavor obviously, but they also make me feel good. They keep me full for a while but never feel stuffed.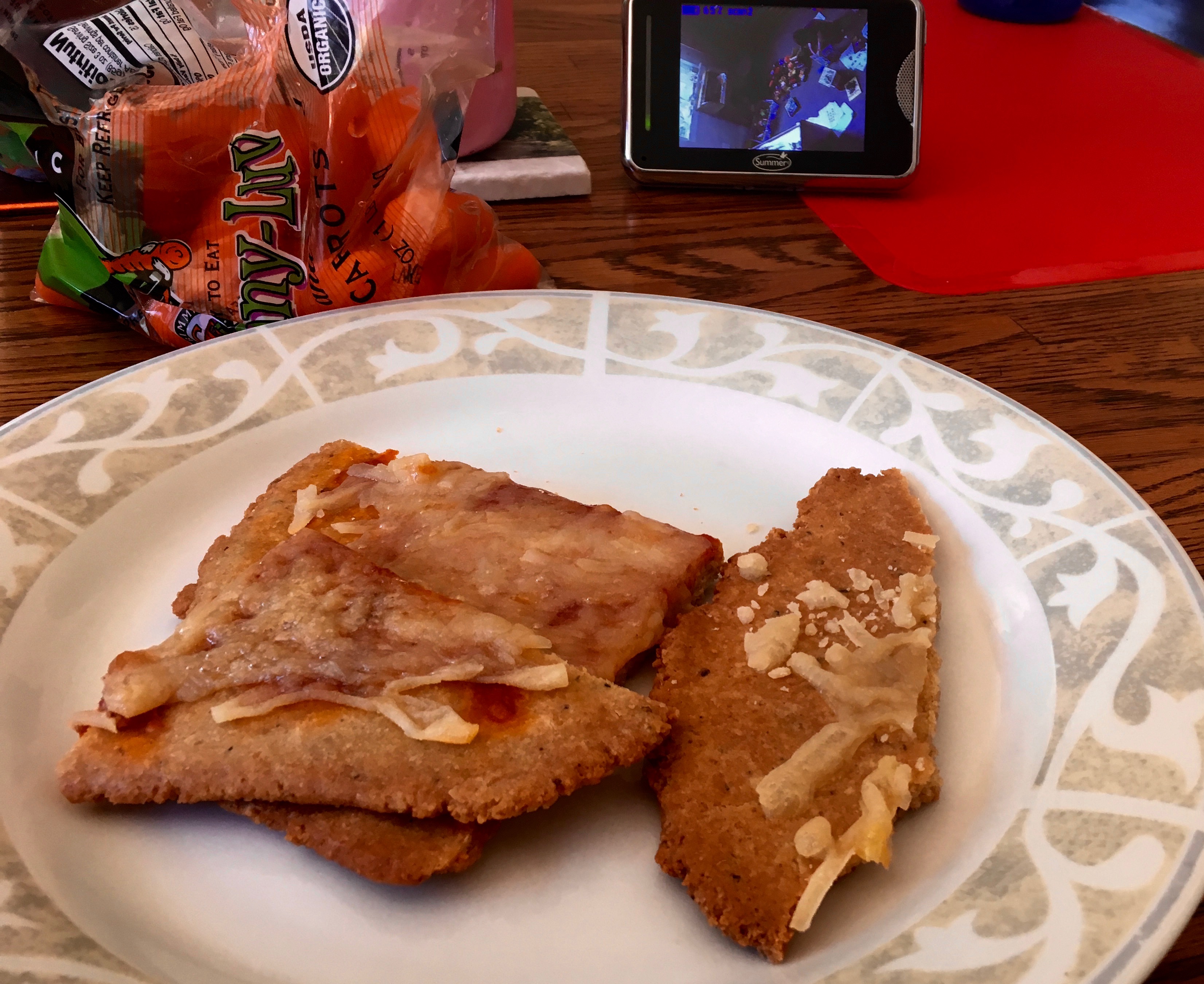 Random lunch of pizza (simple mills crust I had pre-made and stored in the freezer) because I didn't feel like kale.  Carrots on the side because I can't NOT have carrots at lunch ever ever ever.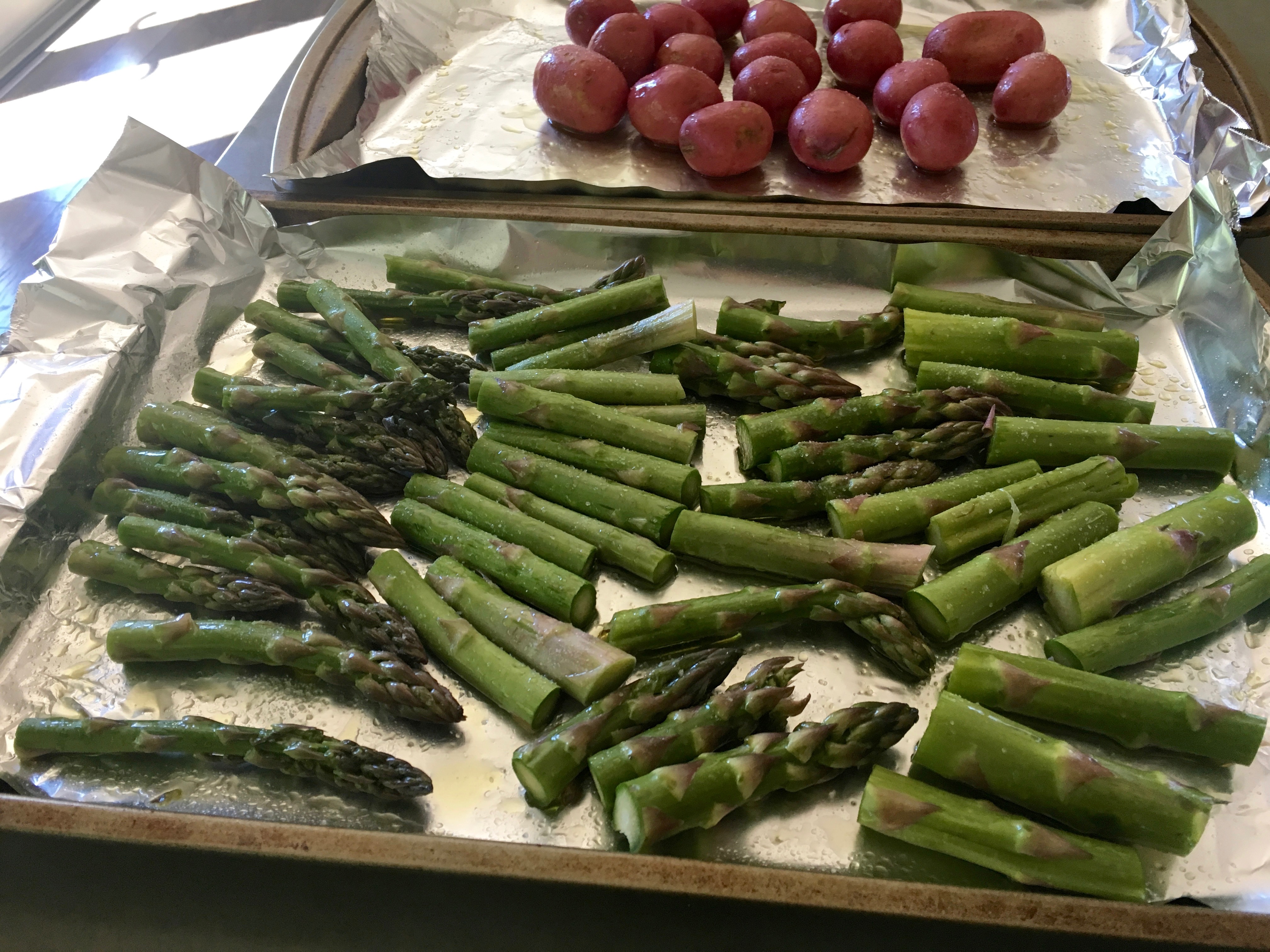 This organic asparagus cost $15 and I was cringing at the check out over the insanity of spending that much on a vegetable, but we recently moved things around to up our grocery budget because it's important to me.  You have to find joy in life right?  And if that means buying good a$$ food then that's what you have to prioritize. I prepped it all before we left the house for our afternoon outing, so it was ready to pop in the oven as son as we got home.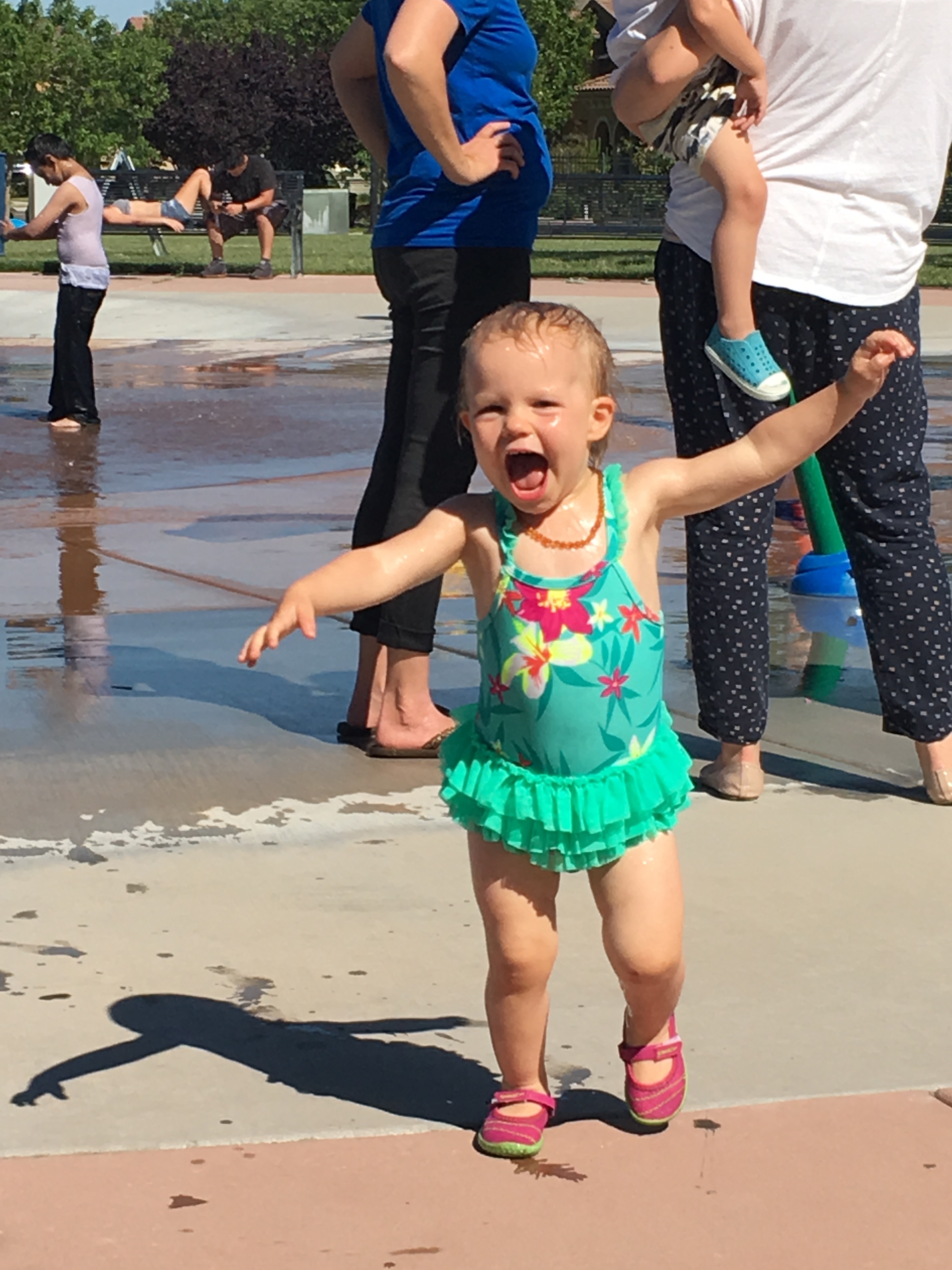 Splash park!!!
Kyle got home early so he could join us too (since he's leaving town soon he wanted some extra QT).  What an awesome Friday afternoon. 🙂
We went to Costco after since it's basically across the street…totally needed a million things, so now I feel very complete.
Flank steak was on sale at Nugget so I went for it.  I used this recipe and it was fantastic.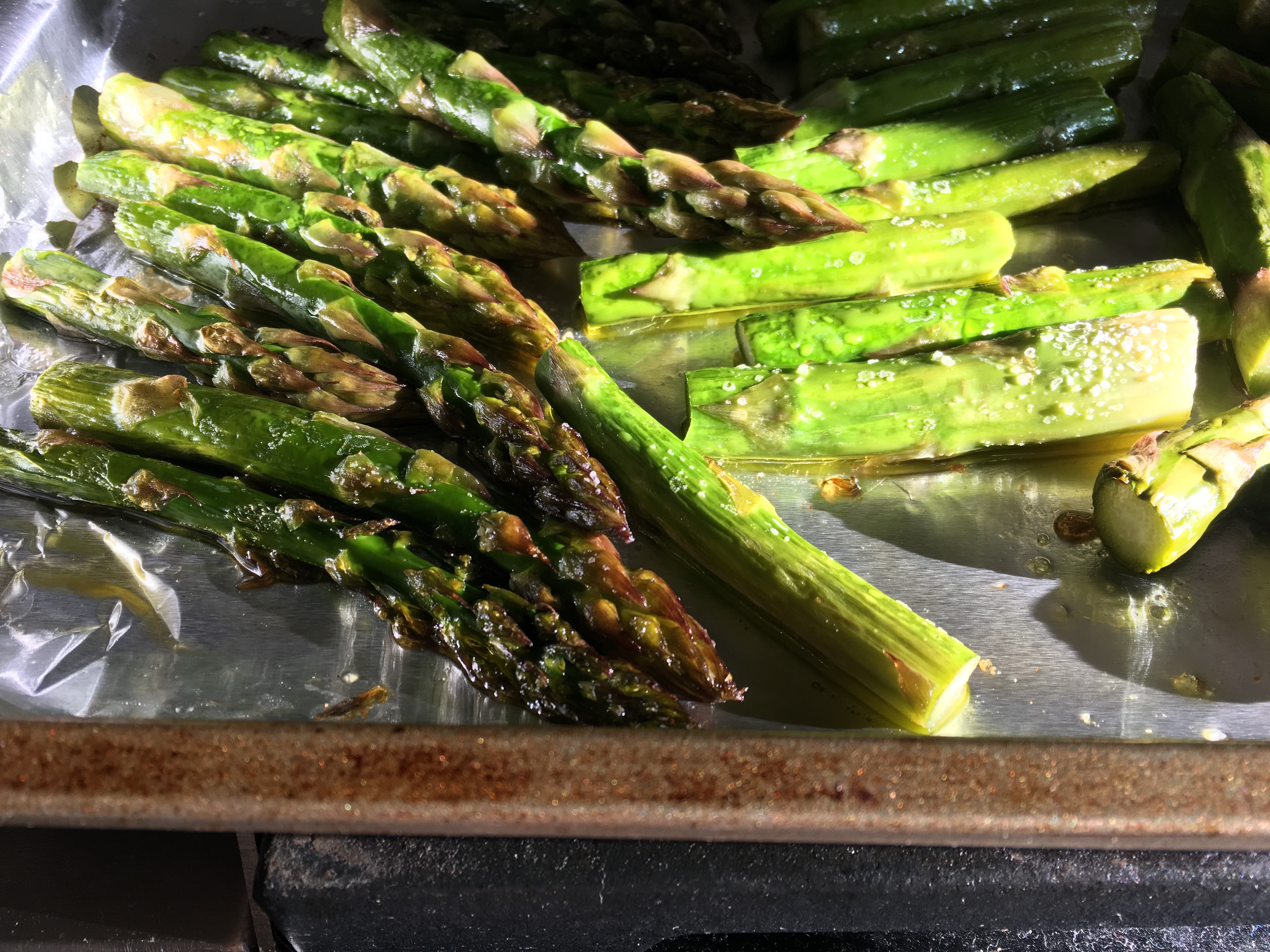 This feels like true summer food. And the weather was AWESOME.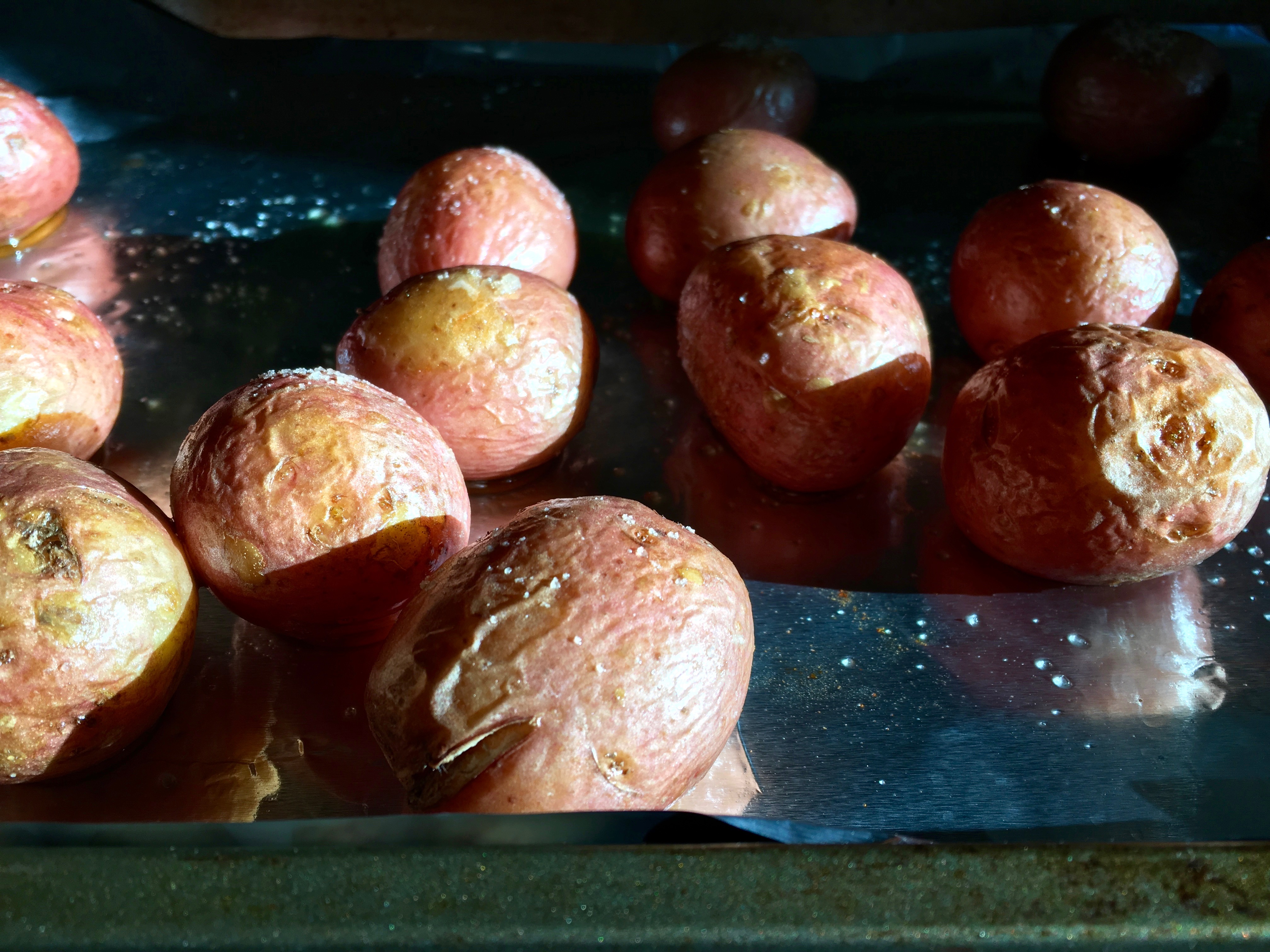 Kyle grilled and the kids played outside while I unloaded groceries and roasted veggies.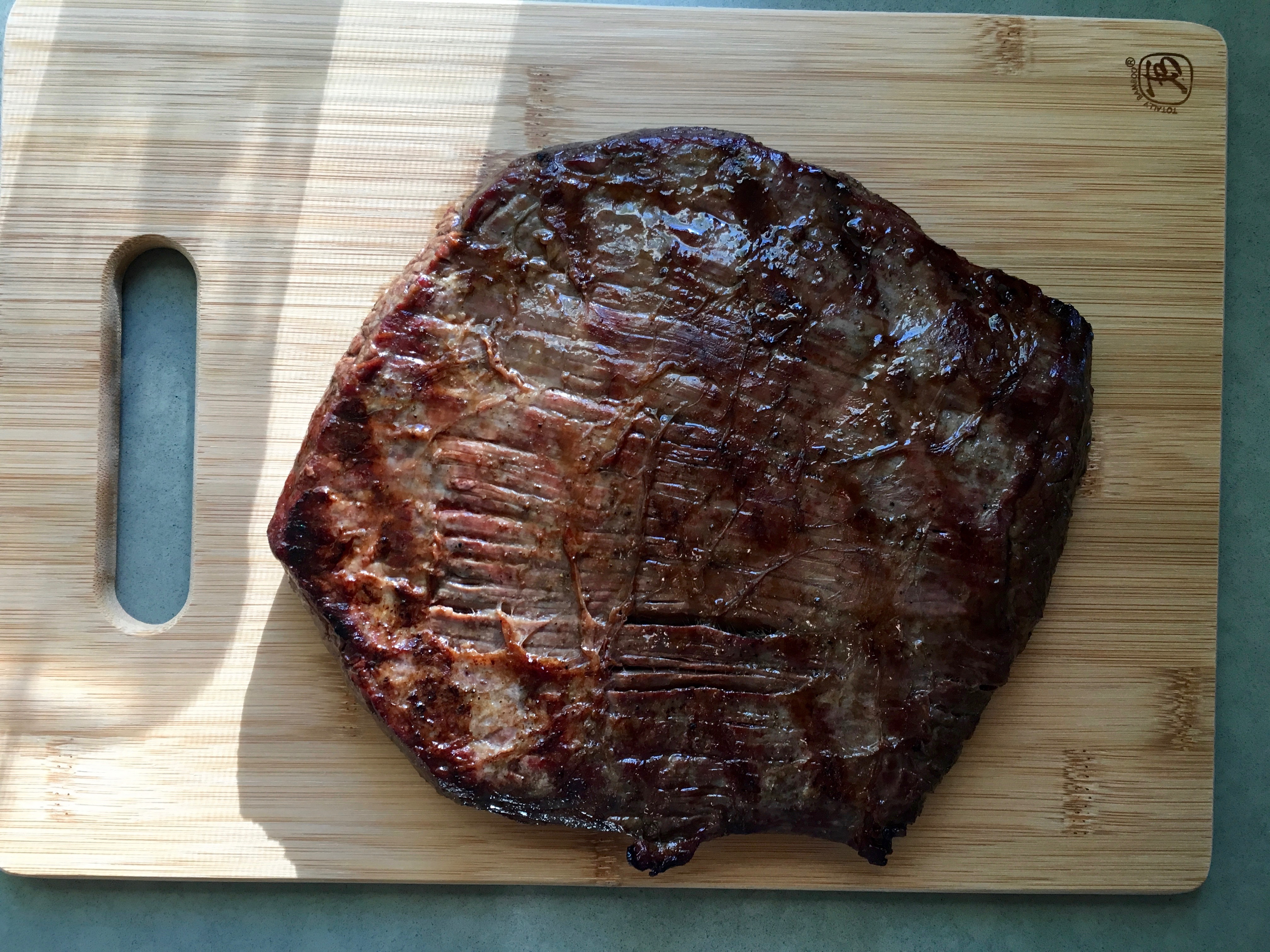 WOW.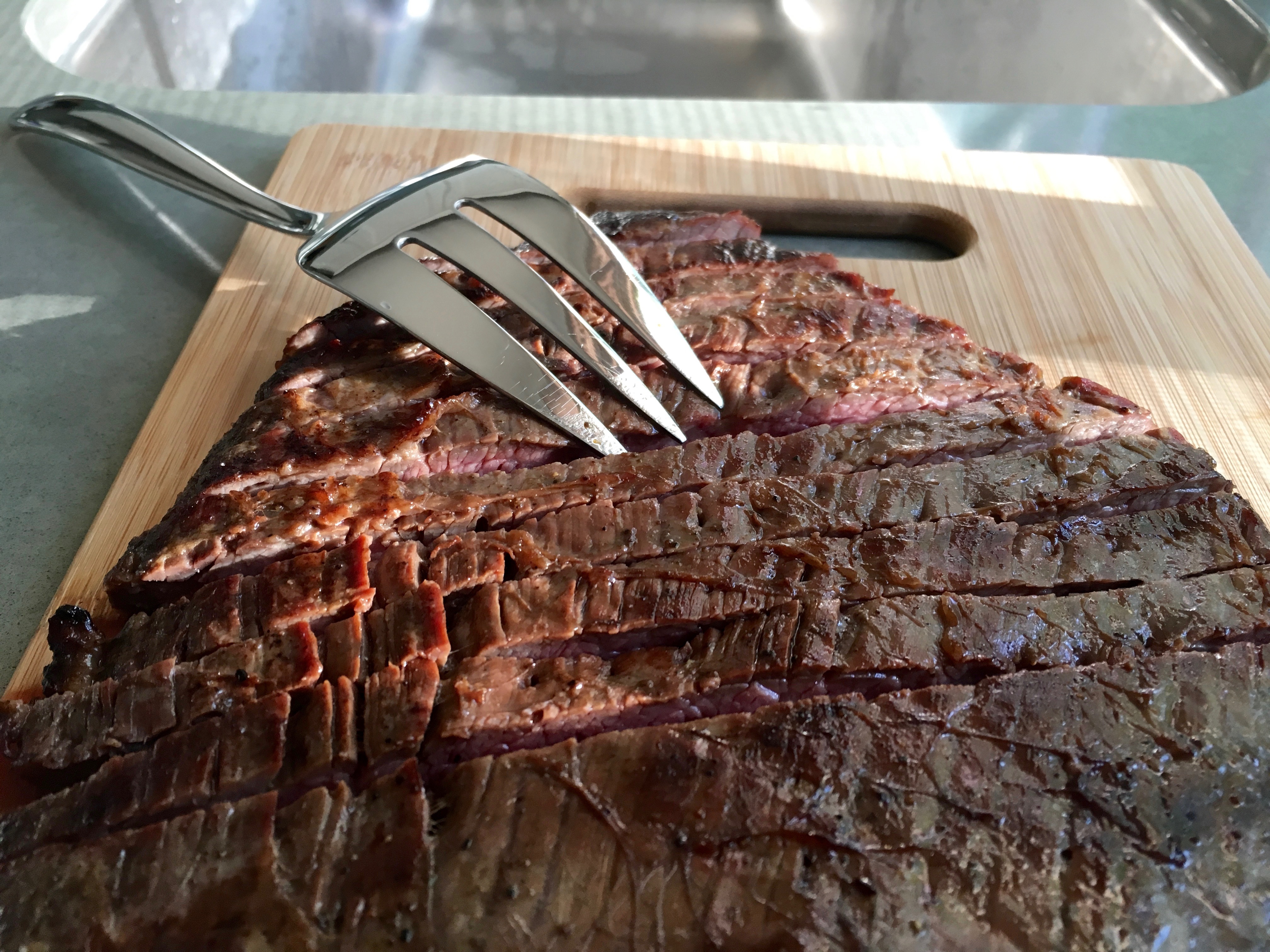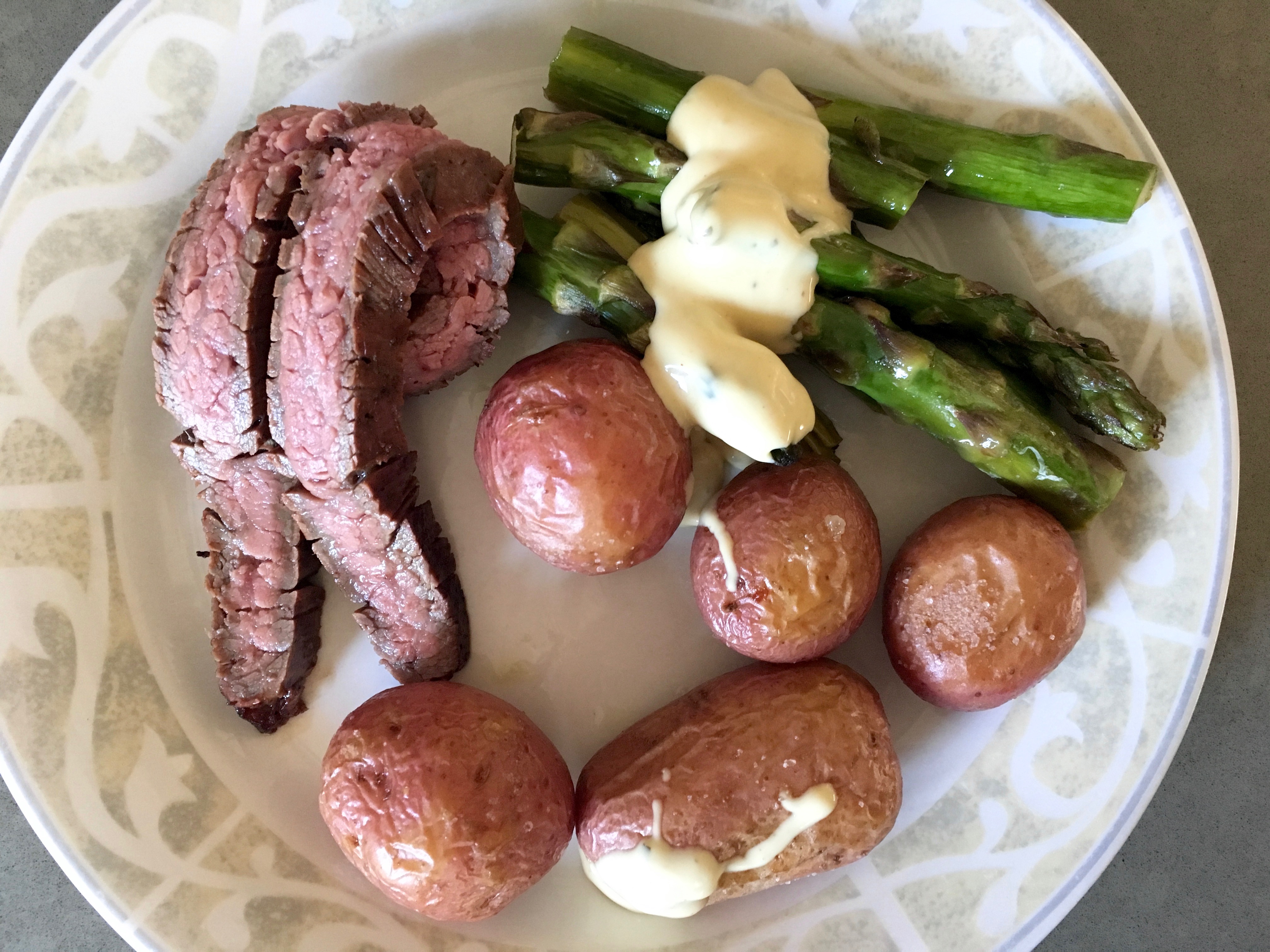 DELISH!  Kyle grilled this guy perfectly.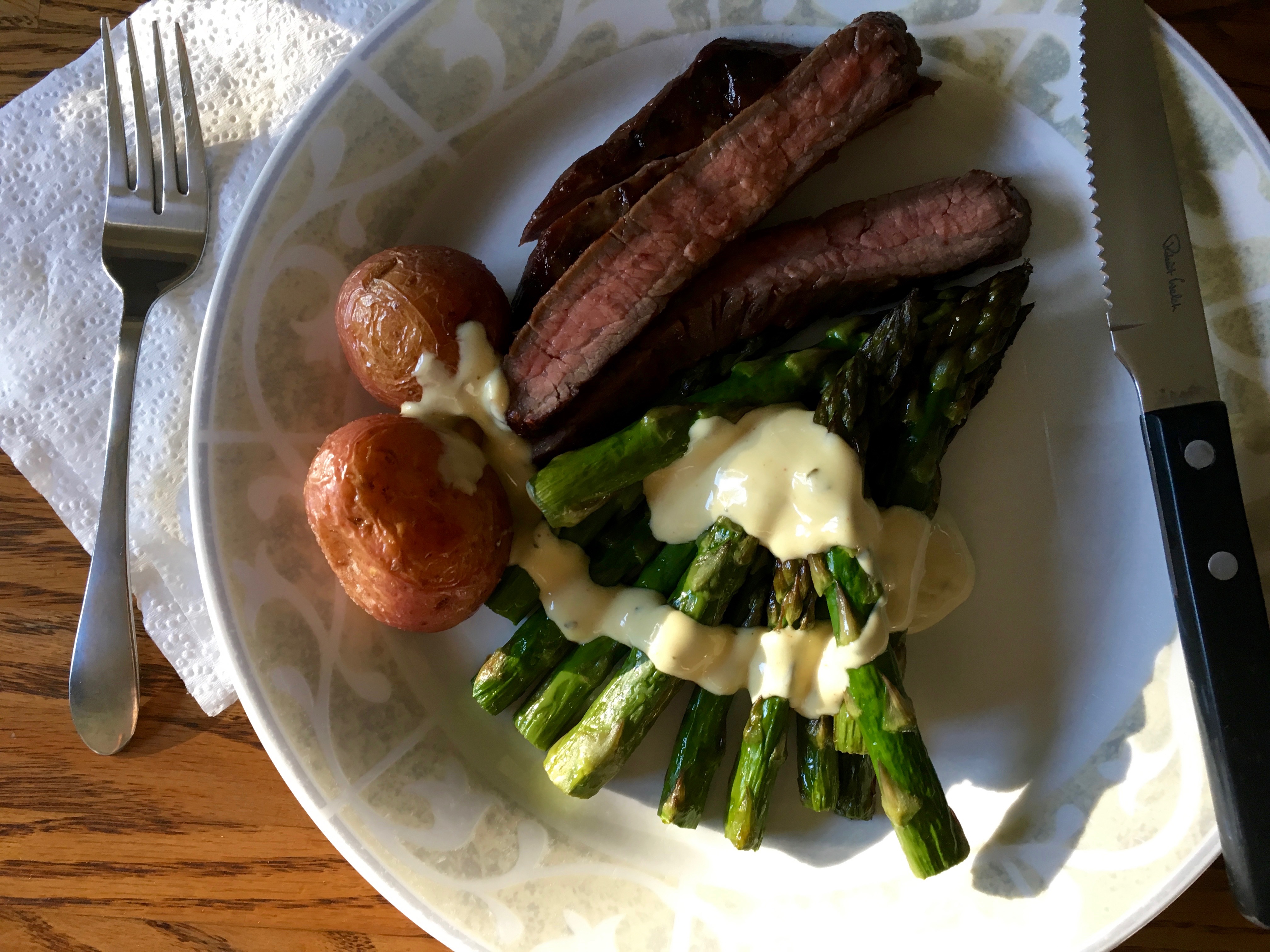 I also used the rest of the bearnaise sauce from my gobble meal kit a few weeks back.  The kids loved the meal too and there are leftovers of everything which will be a huge help this week.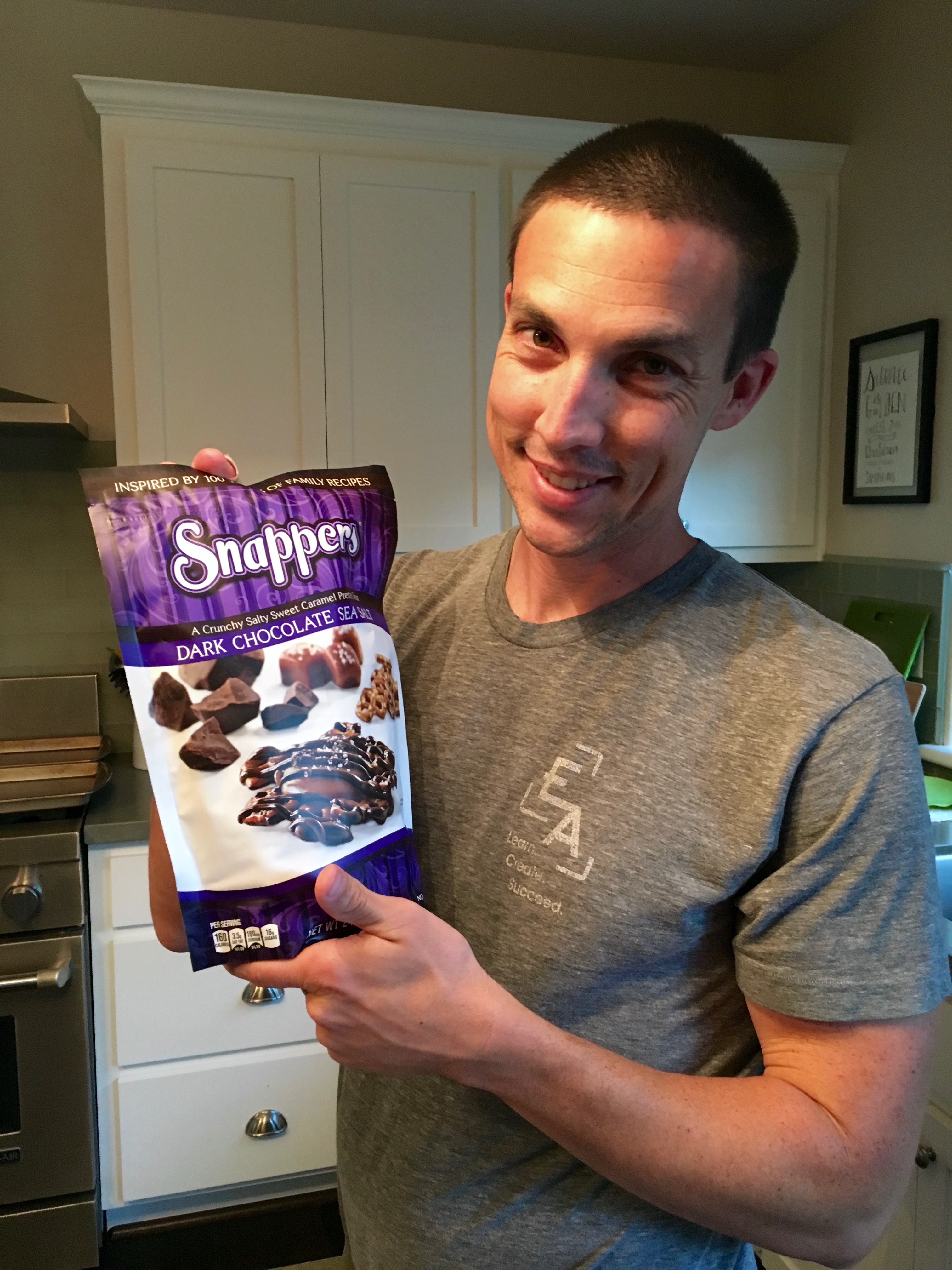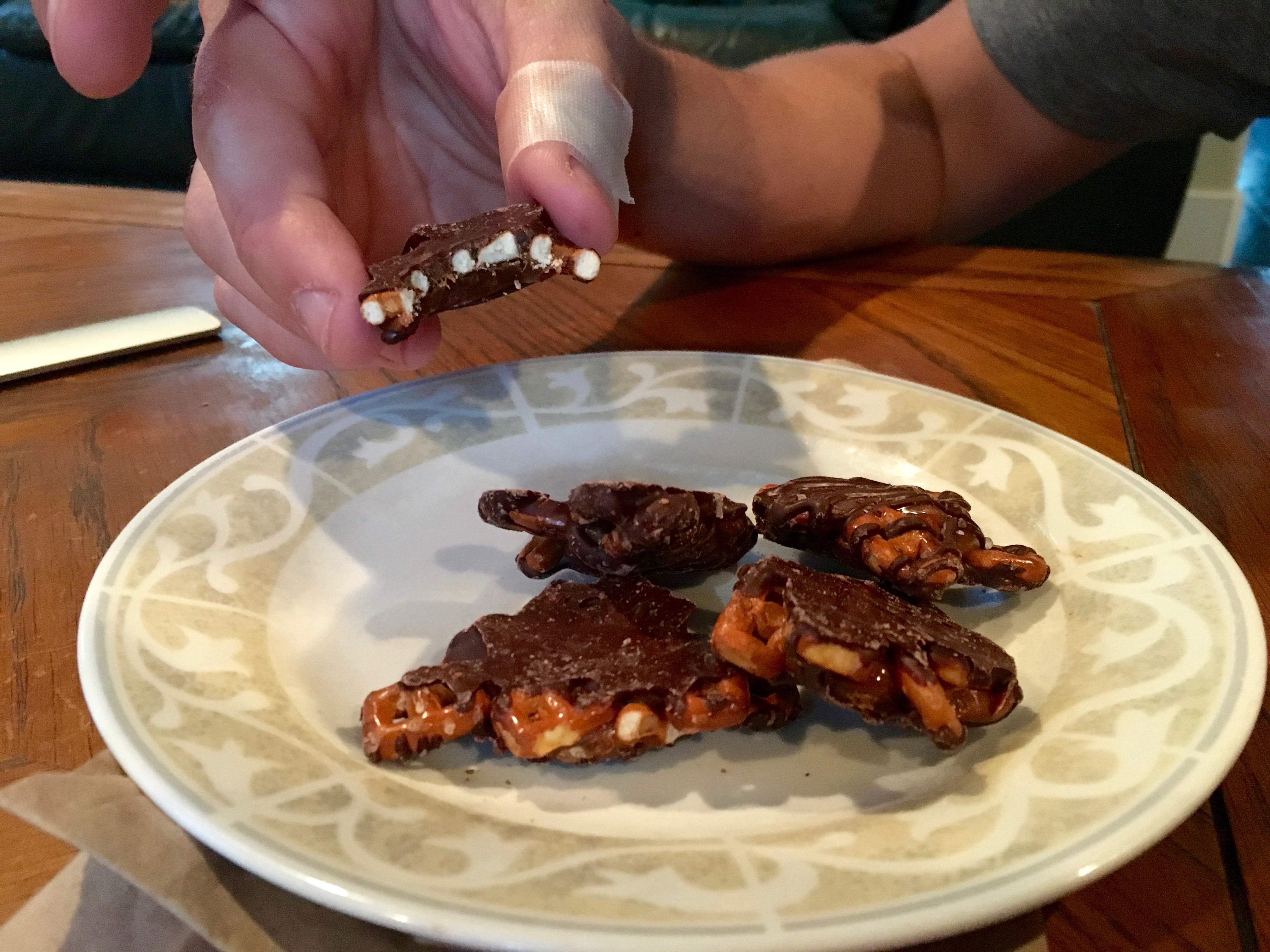 Kyle sampled these at Costco and obviously had to buy them after!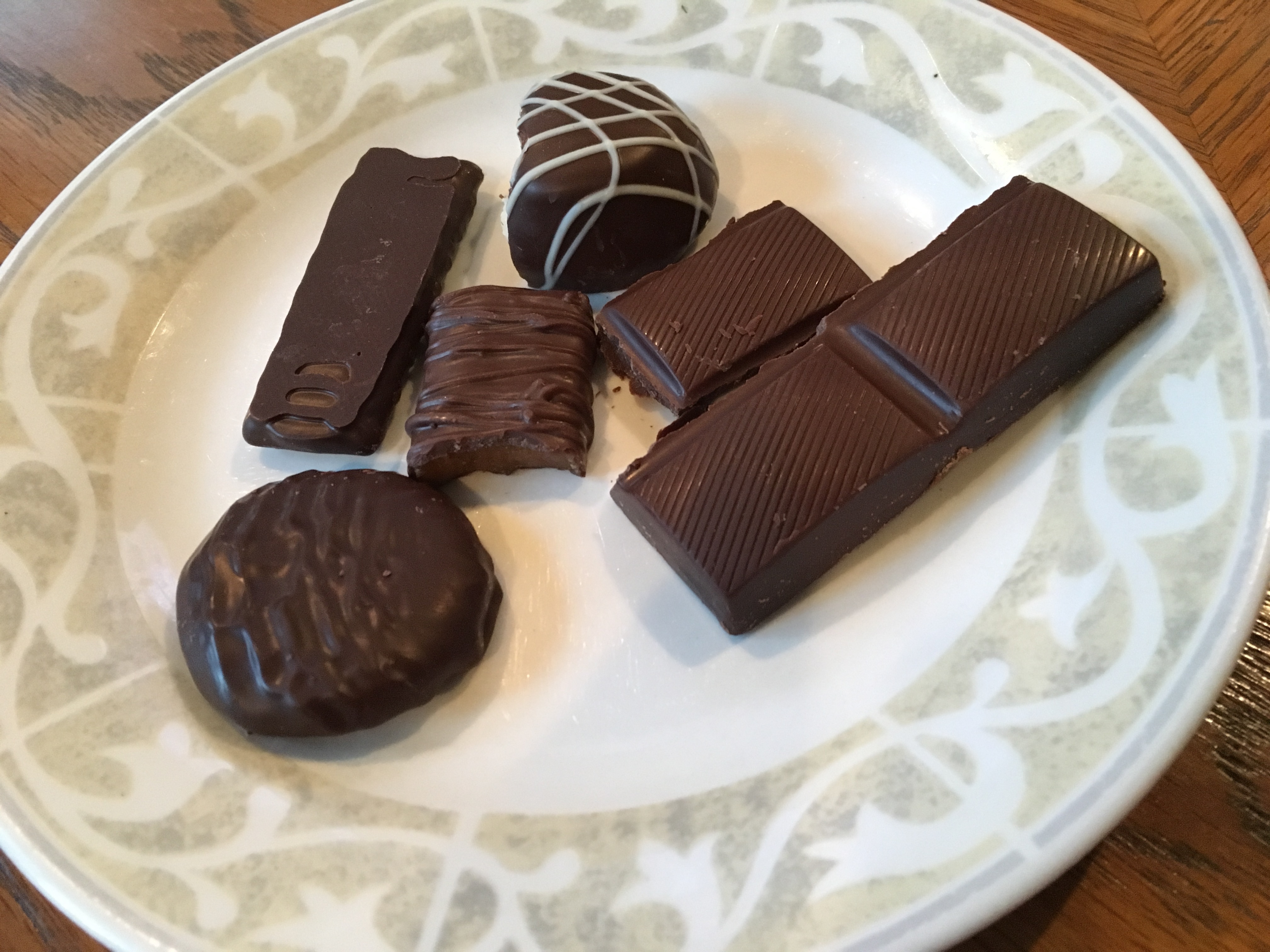 I really don't know who's sweet tooth is worse!?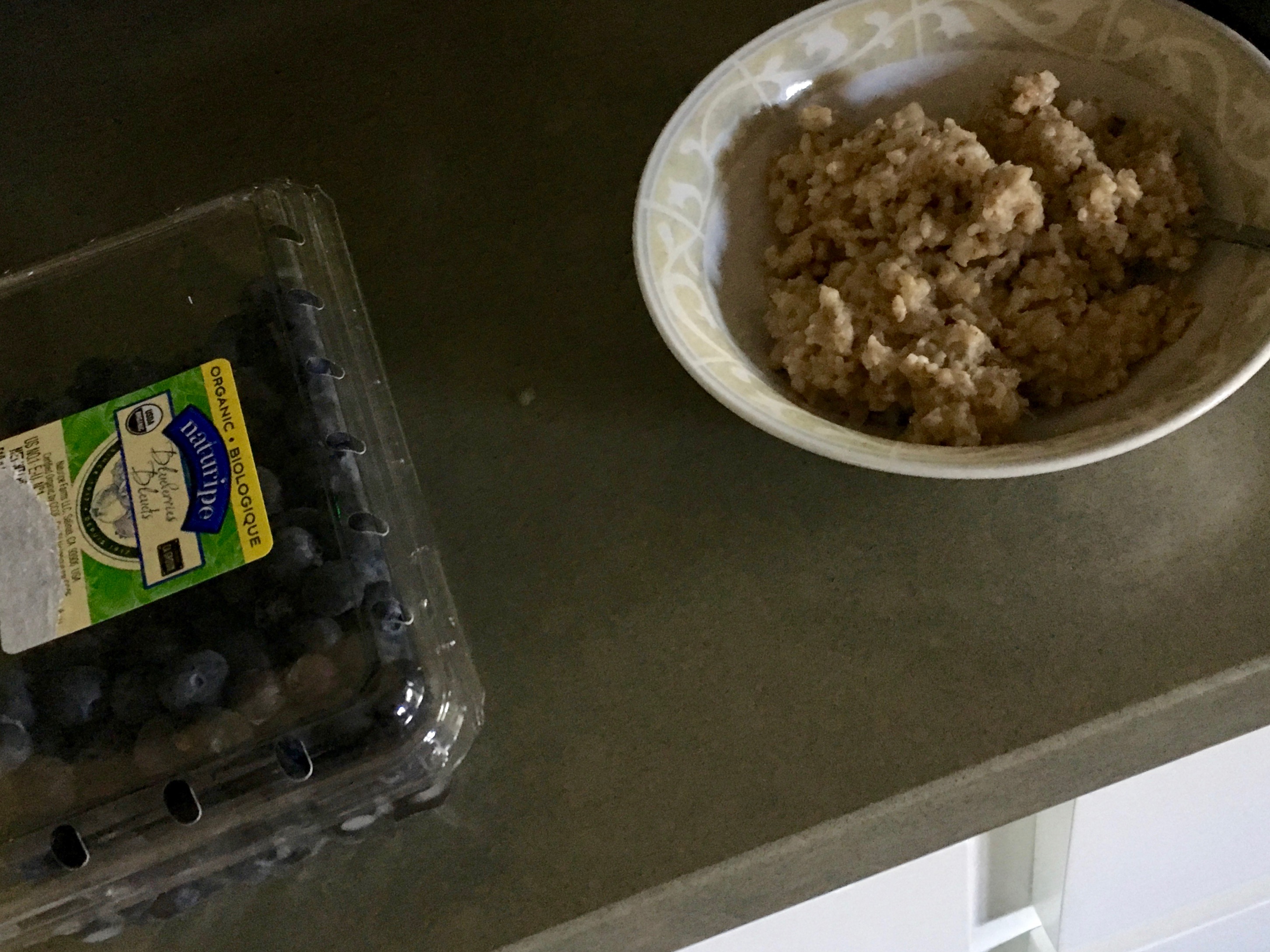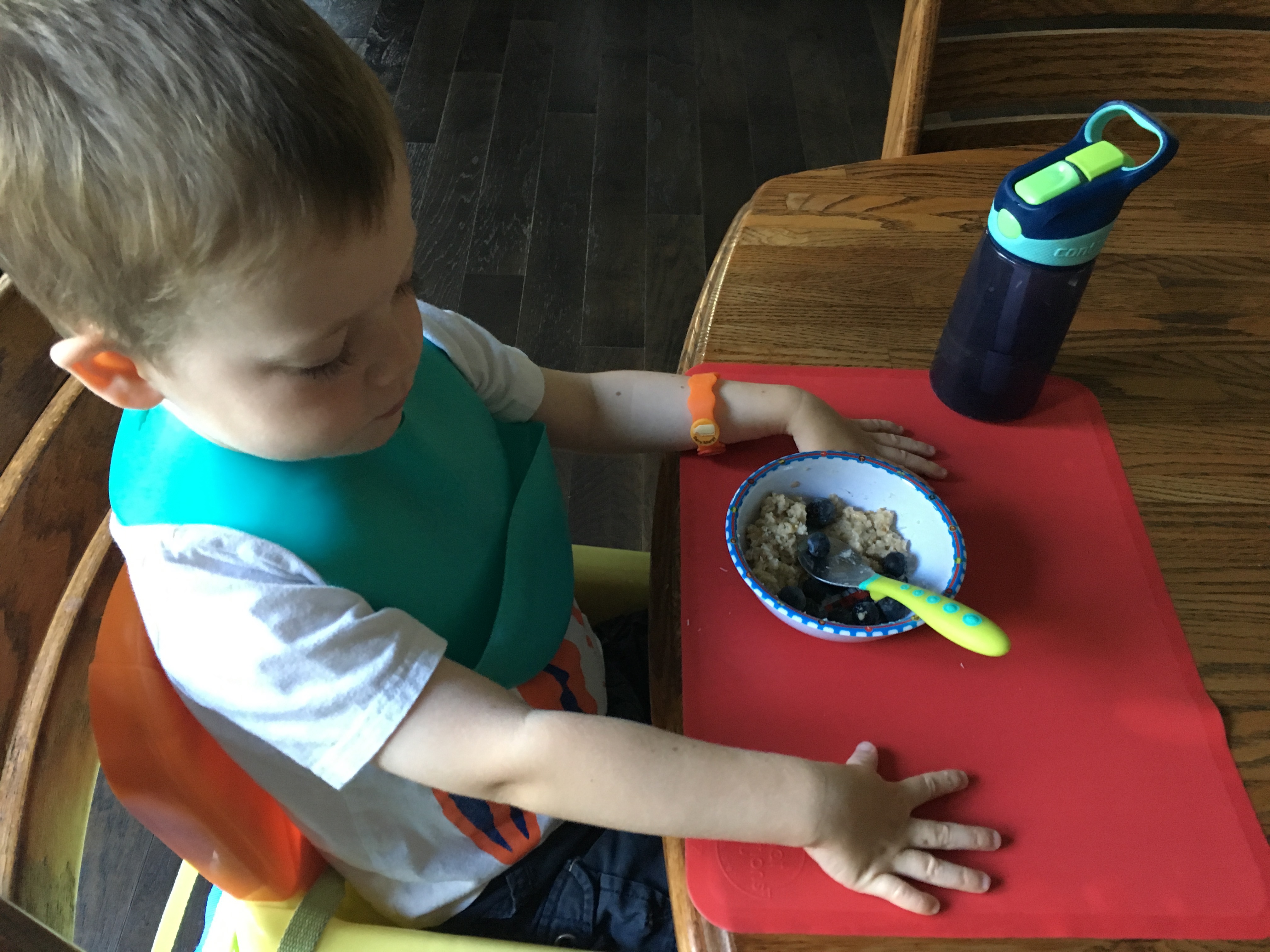 After breakfast we hit the road asap to get to my parents' house.  My sisters and I took my mom on a kitchen tour for her birthday.  I'm not the HGTV type, but it seemed like a fun idea.  There were 5 houses and the theme of the day was having a full window wall/door that opens out to the yard.  Every house had it!  It was crazy beautiful during this perfect spring/summer weather, for sure, but I wonder what it was like in the dreary months.  Anyway, it was fun to gawk at the fancy $$$$ houses with my mom and sisters.  🙂
After we took my mom to lunch at American Kitchen.  Appropriately named restaurant given the morning's activity.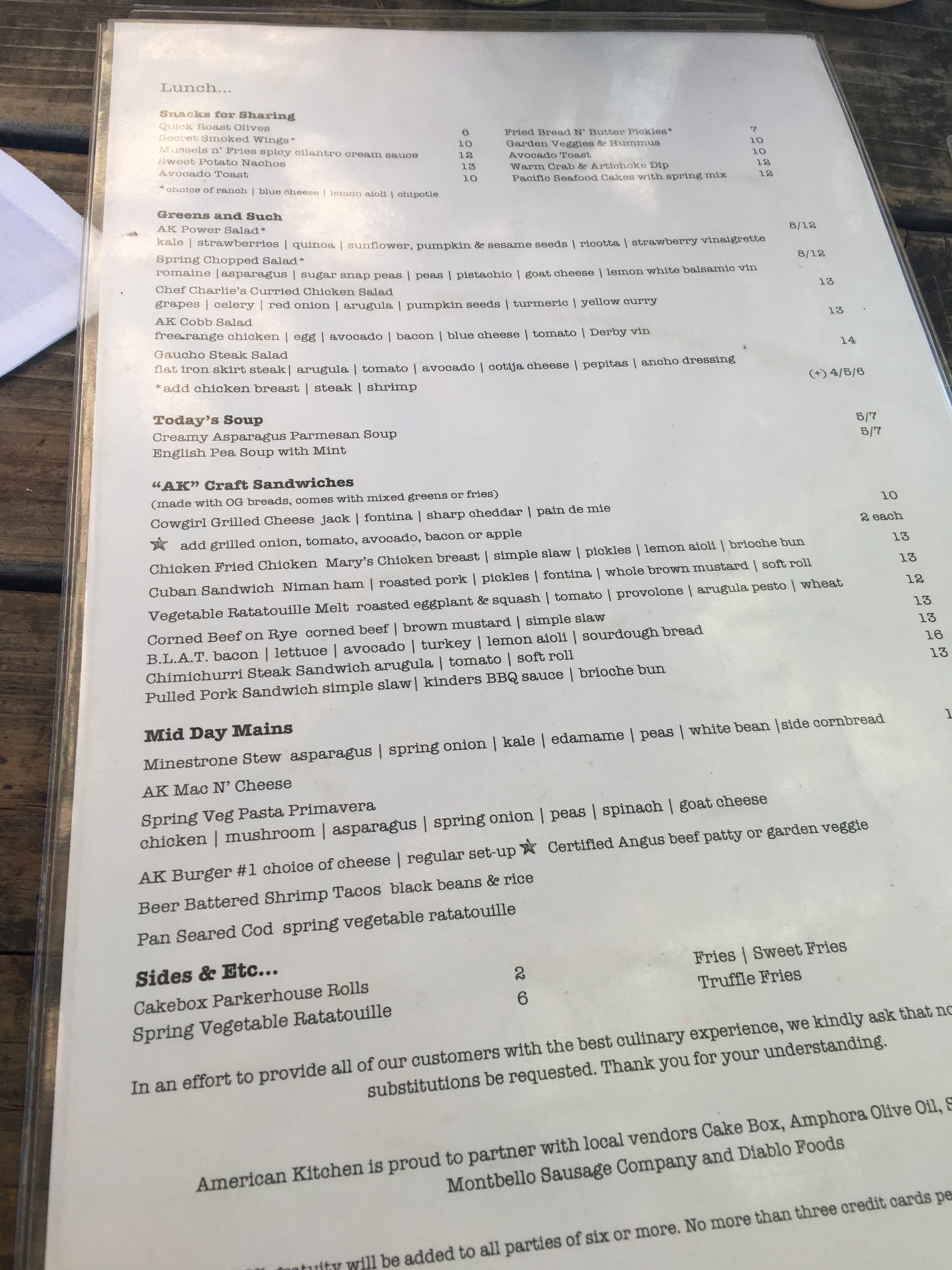 I'd never been but have run past it a ton (I basically have a go-to loop when I'm staying at my parents house).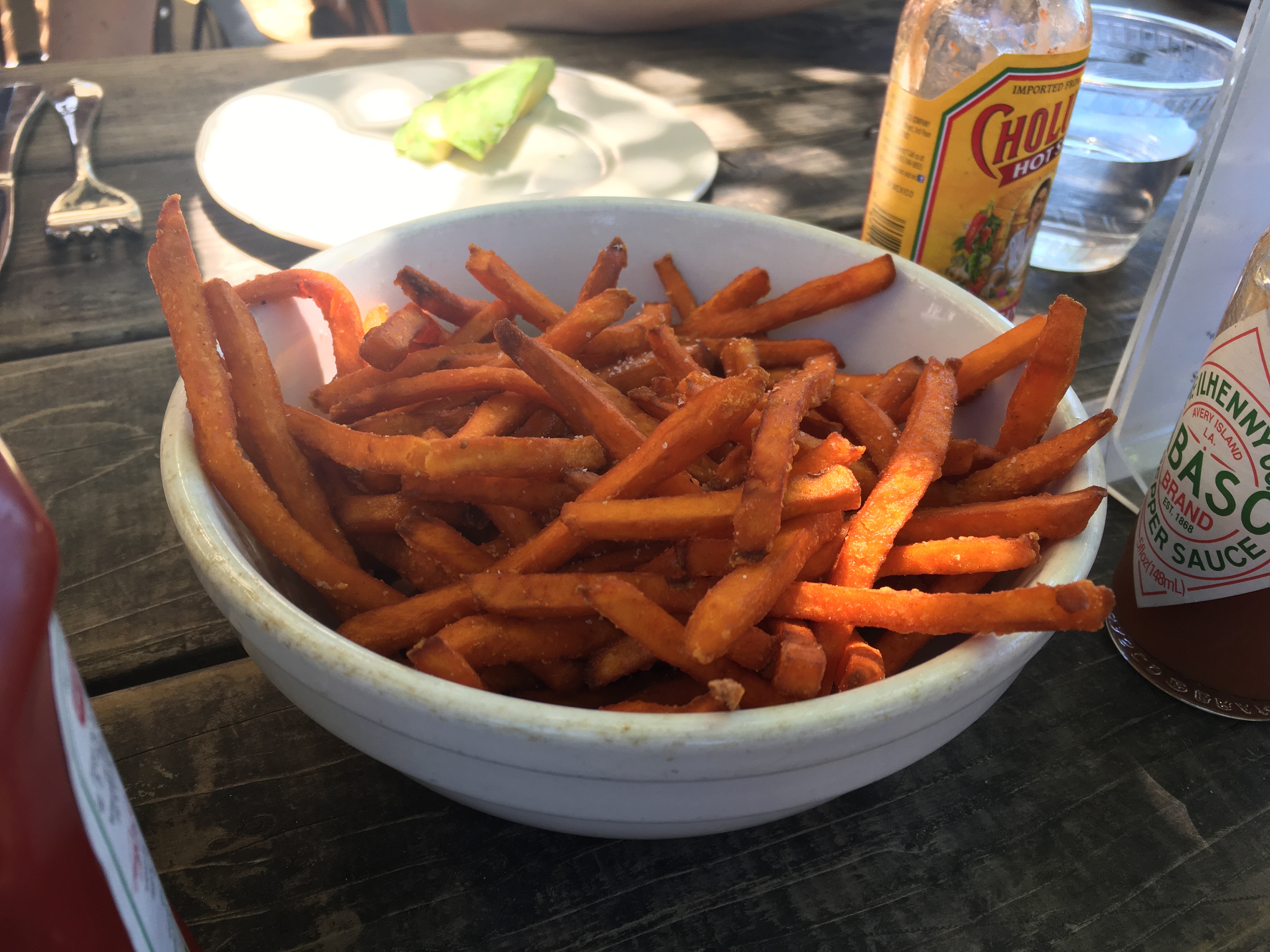 We split the sweet potato fries, which were as perfect as sweet potato fries ever are.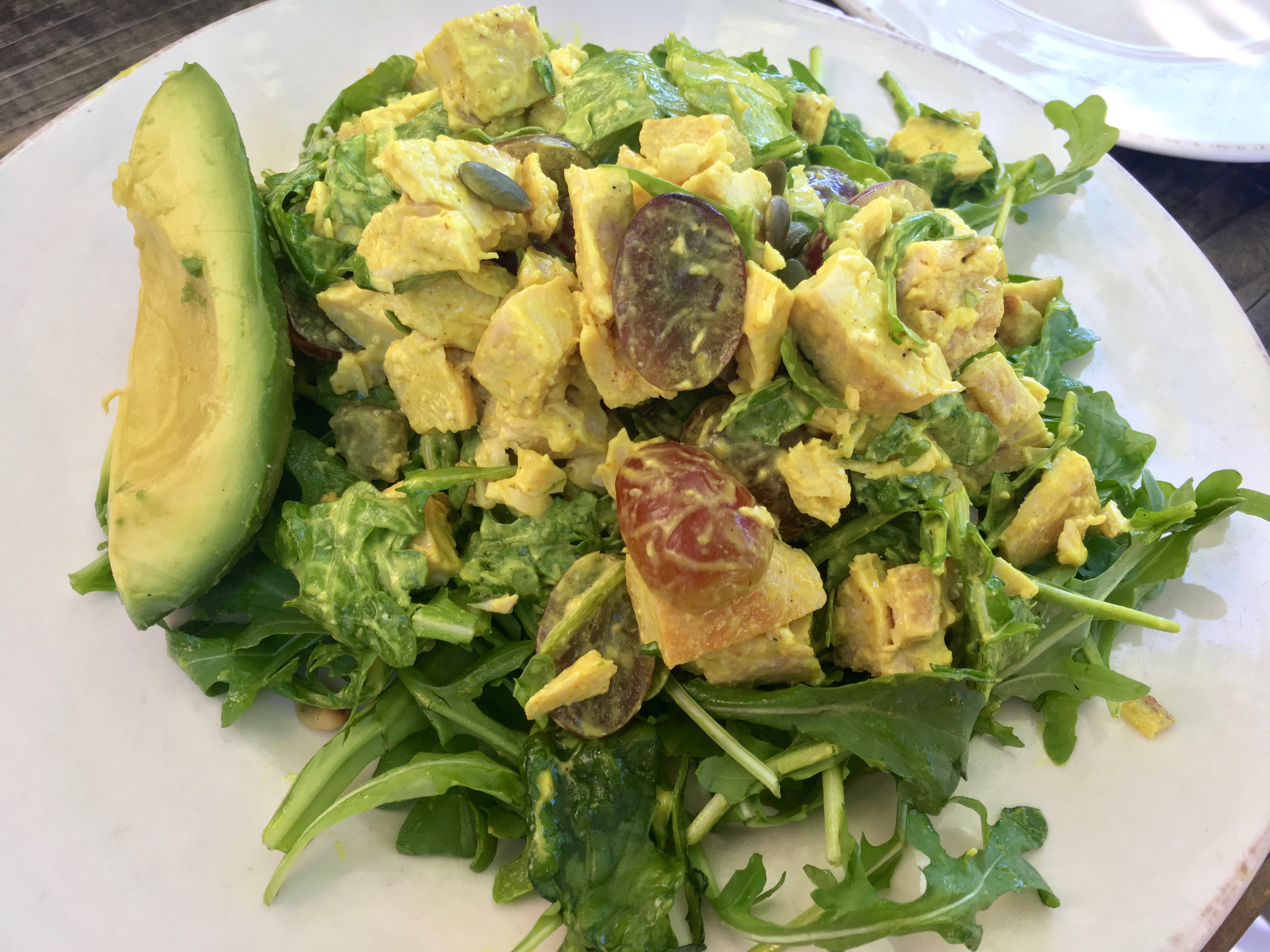 And I got the curry chicken salad, with grapes and pepitas on arugula.  I added avo too.  Duh.
After lunch we went back and then Kyle and I got the best treat of all – going out just the two of us! We went clothes shopping, finally.  Broadway Plaza is so nice and new now!  My sisters watched the kids and it felt soooo nice to get away for a second without worrying about them.  They went swimming in my parents' pool and probably didn't even think about us for a second.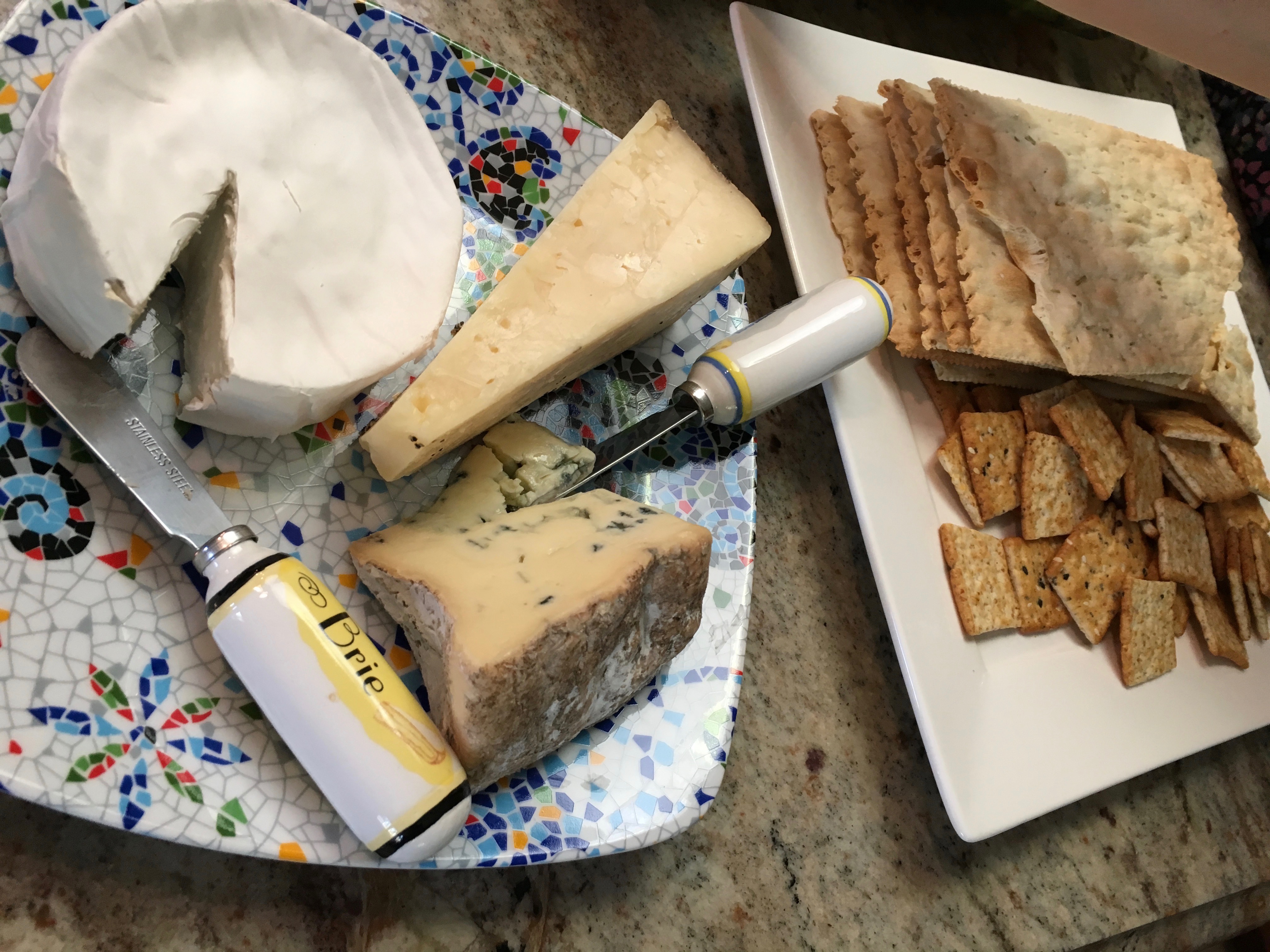 Snackage while dinner was being prepped…I forgot how delish goat brie is!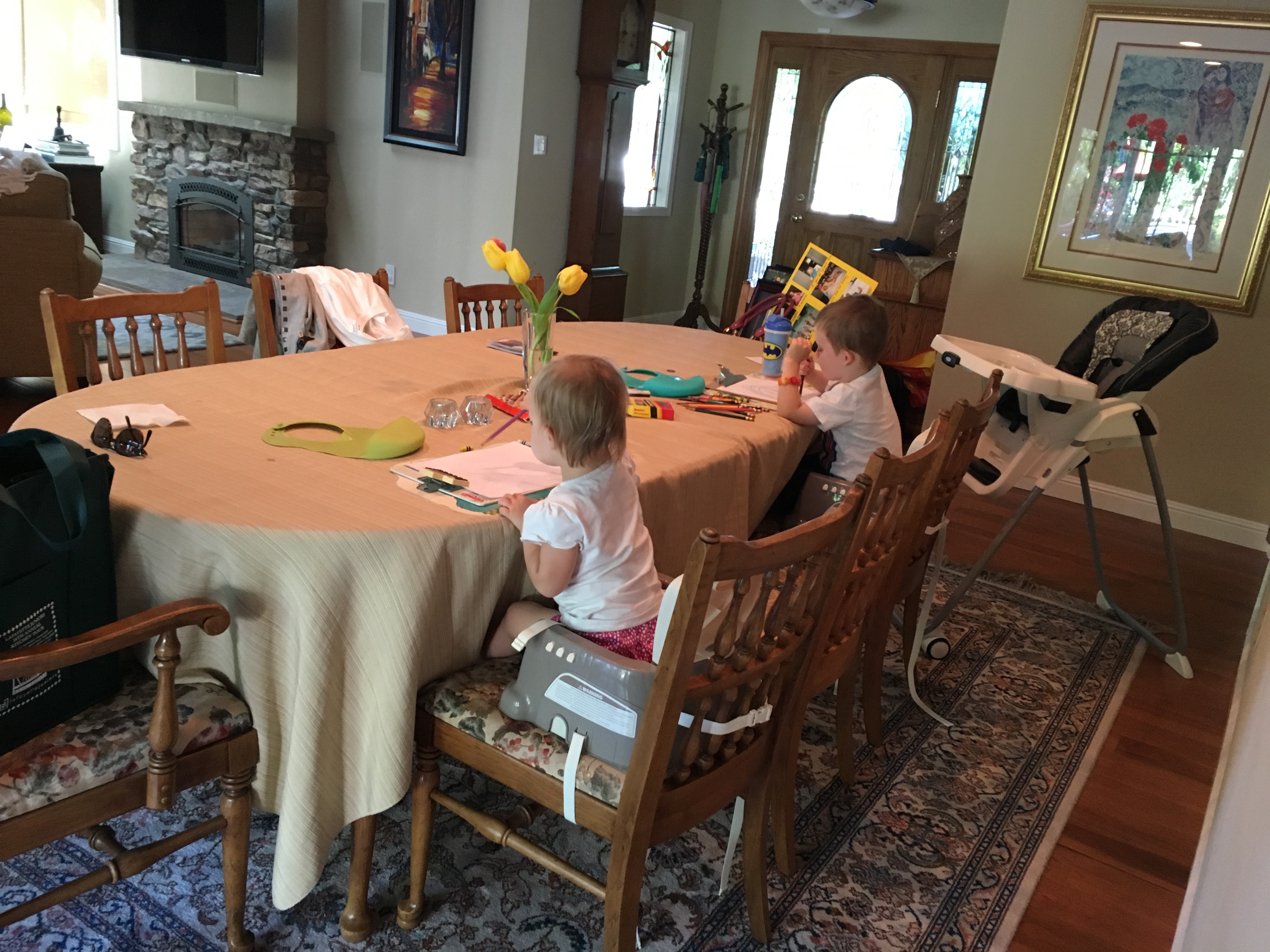 The kids were barely hanging on, so I dug out some crayons and colored pencils (which gave us a whole extra 15 minutes).
V, the lettuce thief, helped my mom make the salad…by eating romaine.  Such a helper.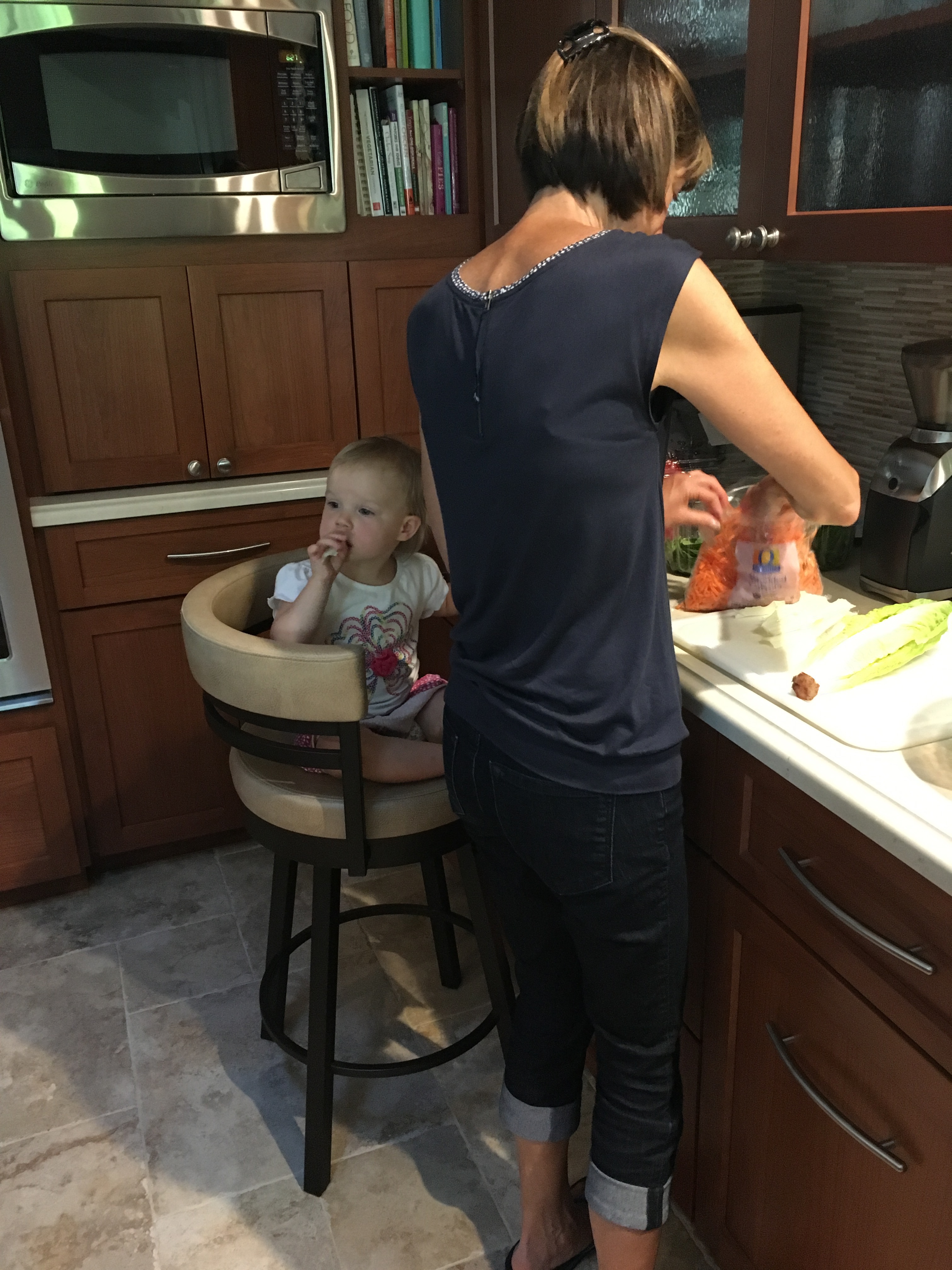 We ate outside because it was too gorgeous not to.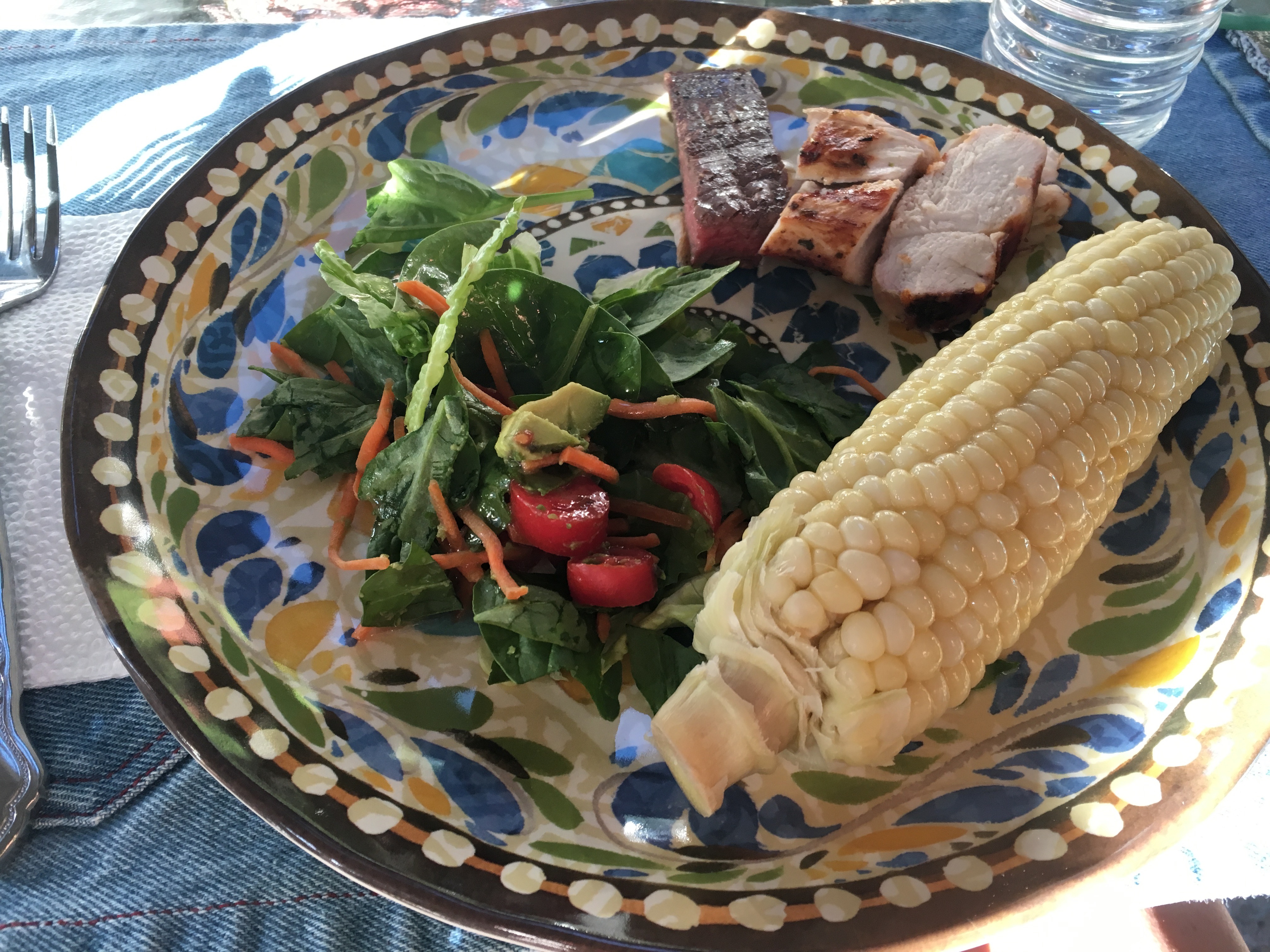 My dad had grilled a bunch of stuff and we all got to hang out and it was awesome.  I hope my mom had a great birthday celebration, because I thought it was pretty perfect.
Once the kids were in bed, we cozied up on the couch to watch the Warrior's game.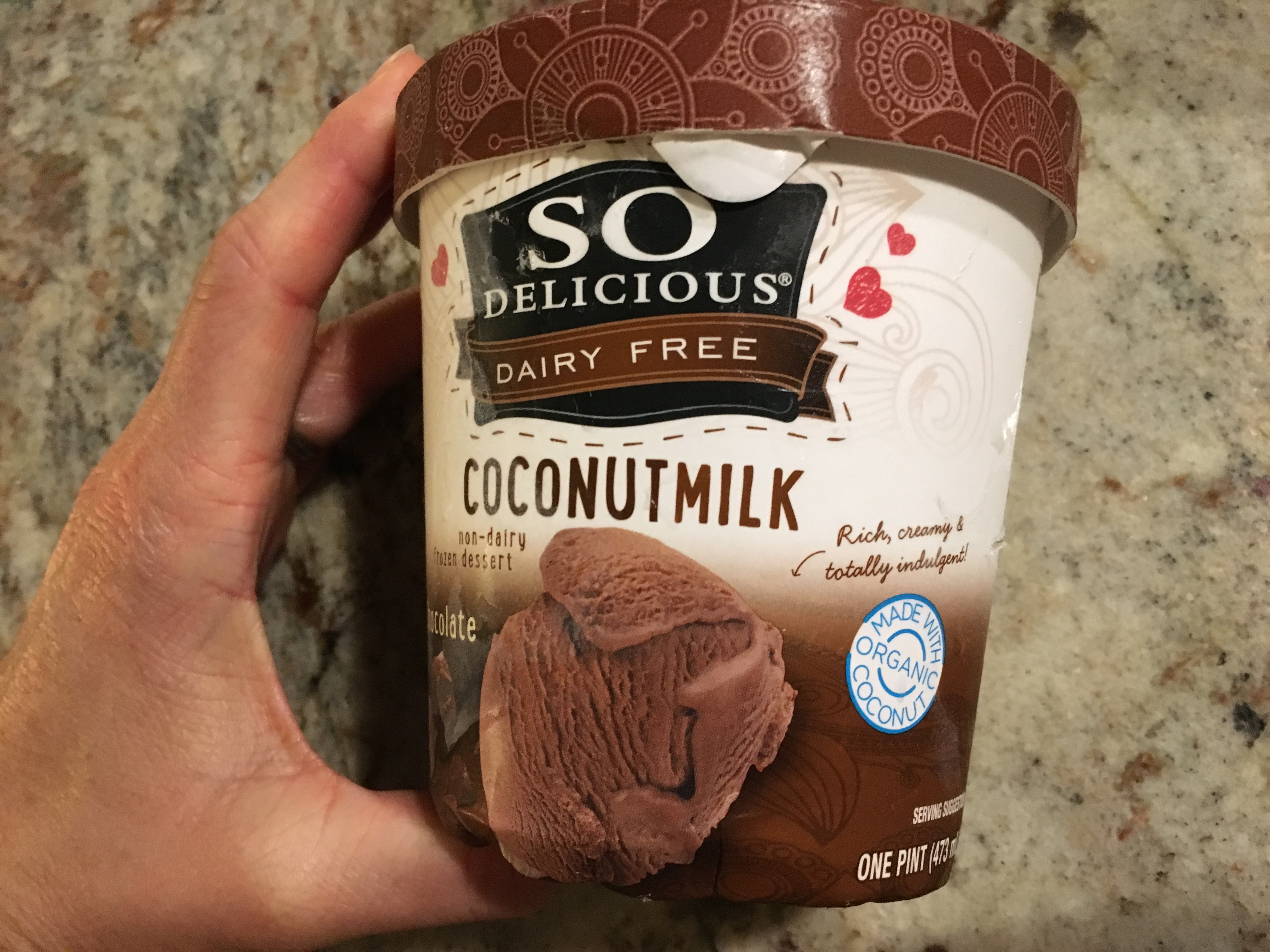 And eat ice cream.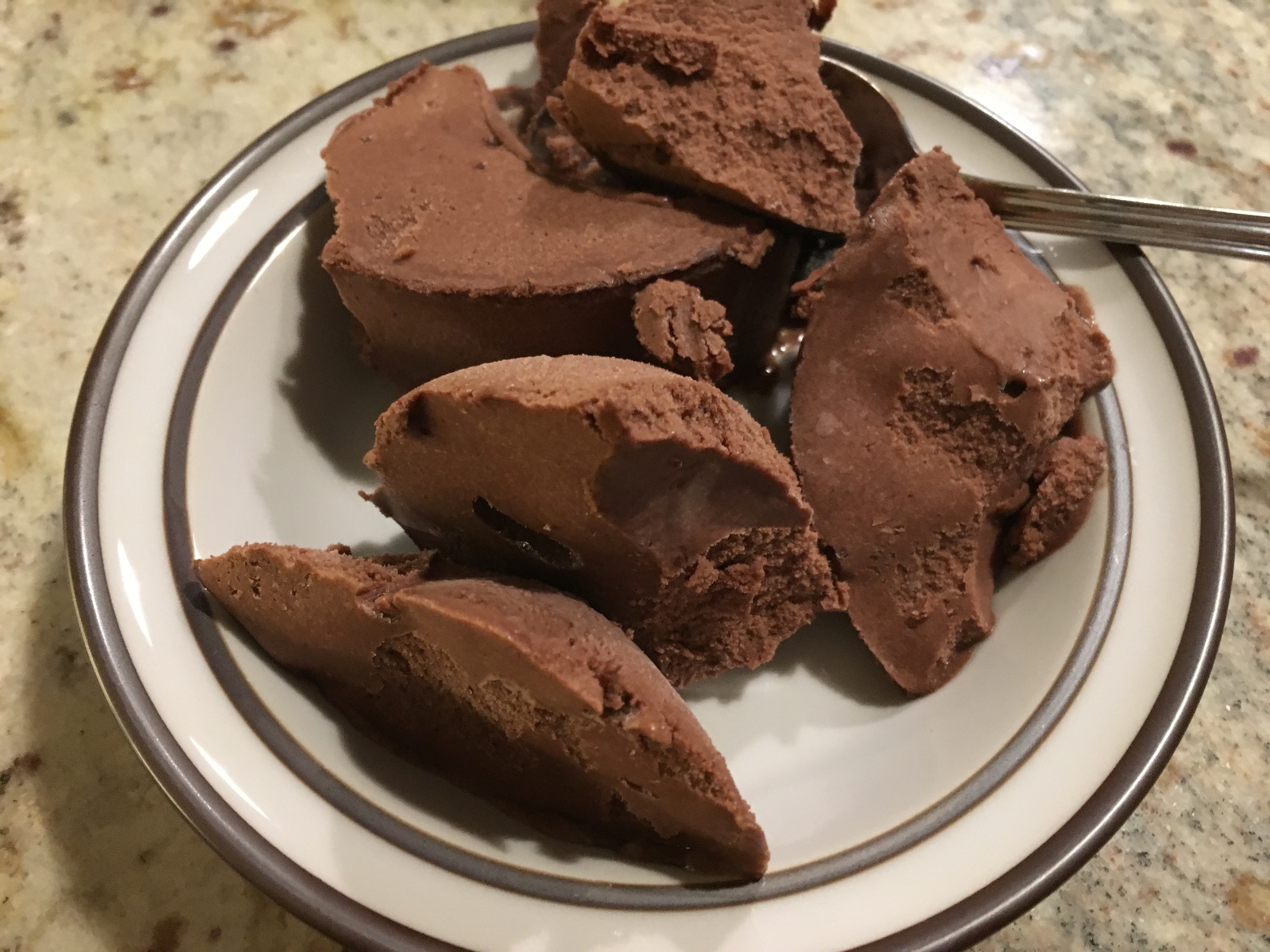 Don't mind if I do!
P got a decent night's sleep but this little one woke up early because she's getting sick and when you can't breathe out of your nose, it makes it impossible to suck your thumb.  Womp womp.
I got up early with her and once more people were awake I pawned her off on them and got a run in.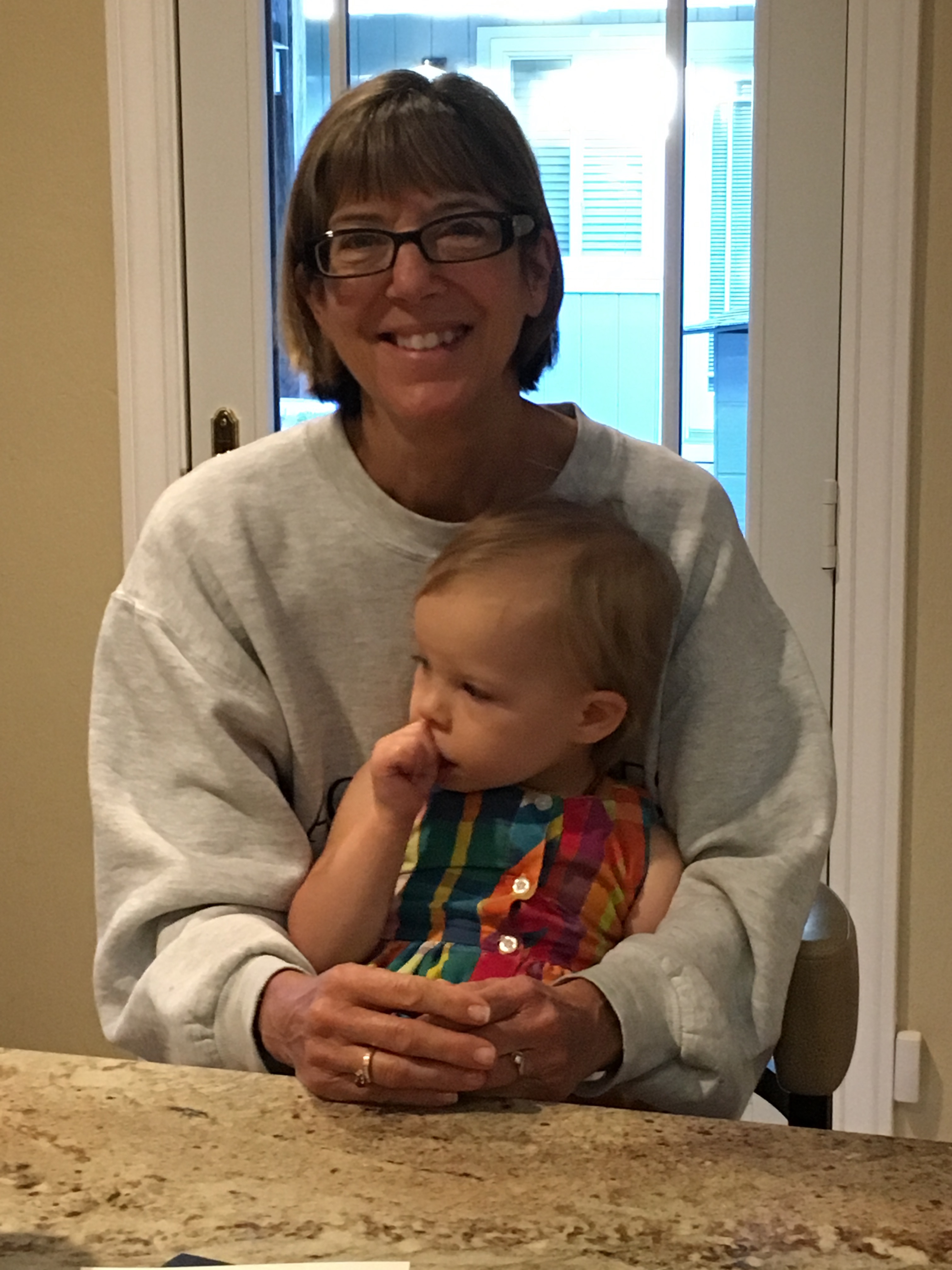 I had a smoothie for breakfast (I'm obsessed with my parents' nutri-bullet which makes my magic bullet look like the ghetto tool from the 90's that it nearly is).  After we had all eaten Kyle took the kids to the park and the girls headed to Burlingame for another wedding shower for my sister.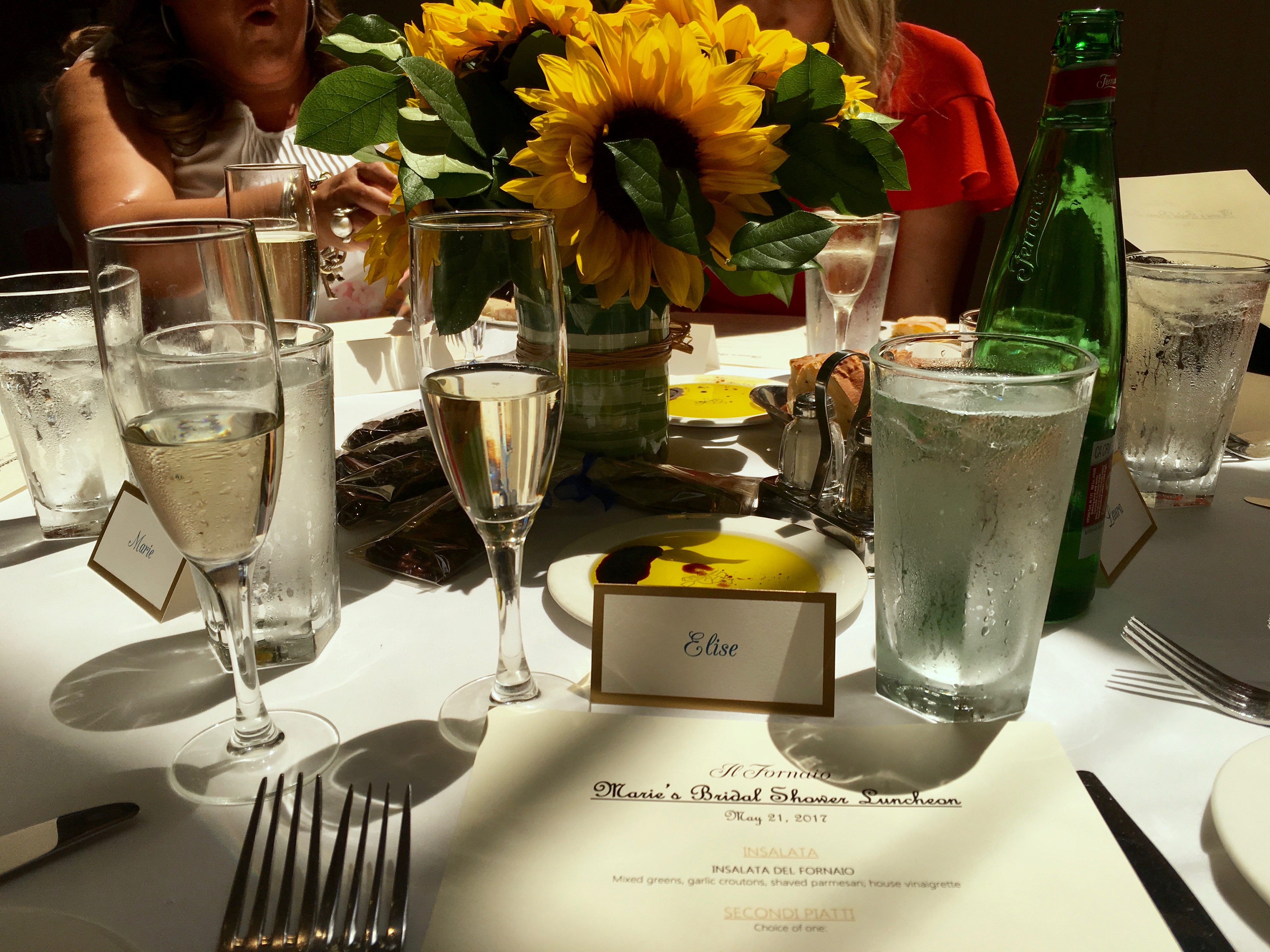 It was at Il Fornaio, but they were on top of it in terms of gluten and dairy (most of our table had issues with one or both).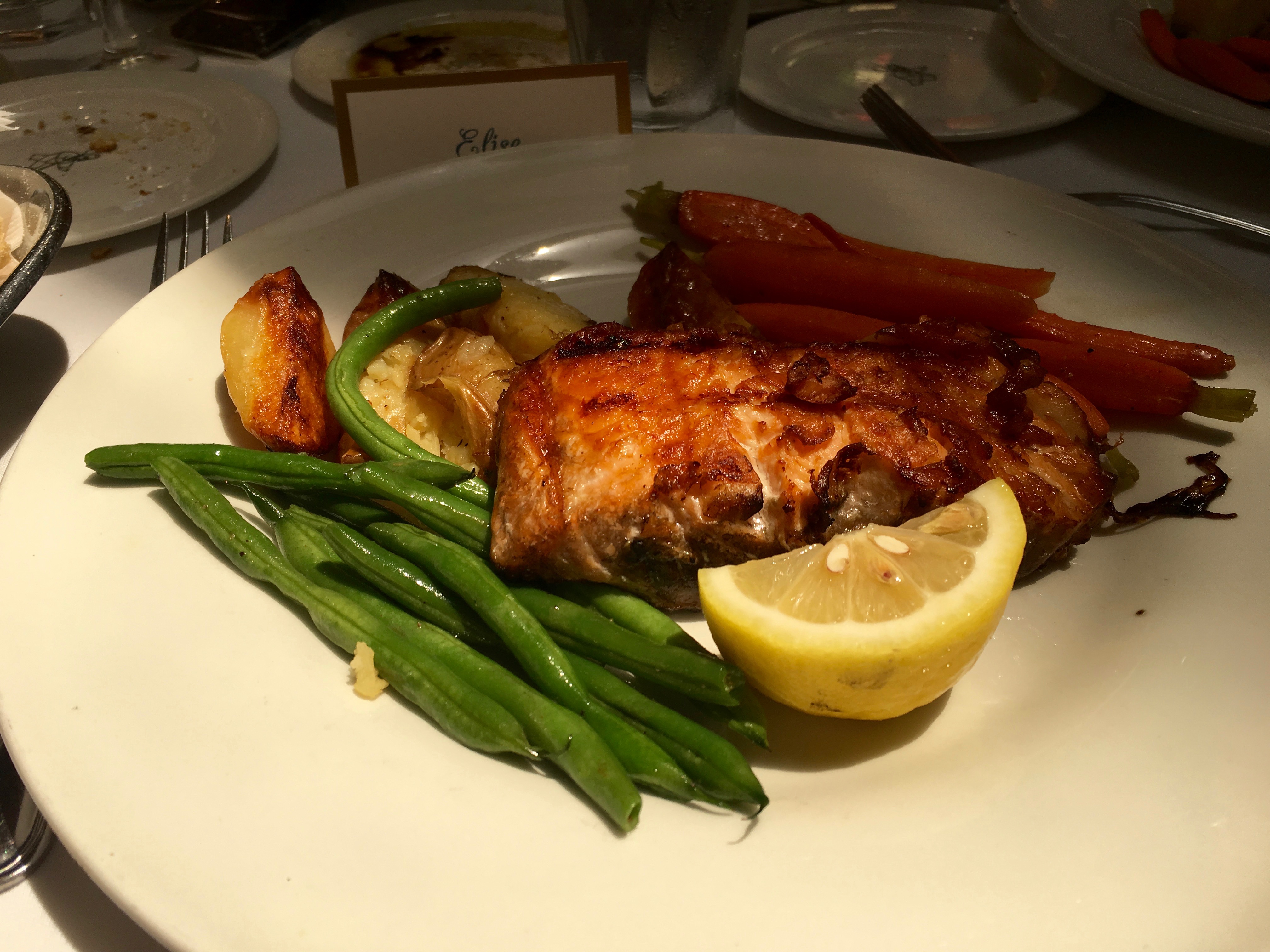 I got the salmon, but missed dessert because I was writing down my sister's gifts as she opened them.  Not a big deal though, because it was a berry flavored gelati and I probably would have picked at it despite not wanting it.  Mid-day desserts are a slippery slope and I'd already had a prosecco.  😉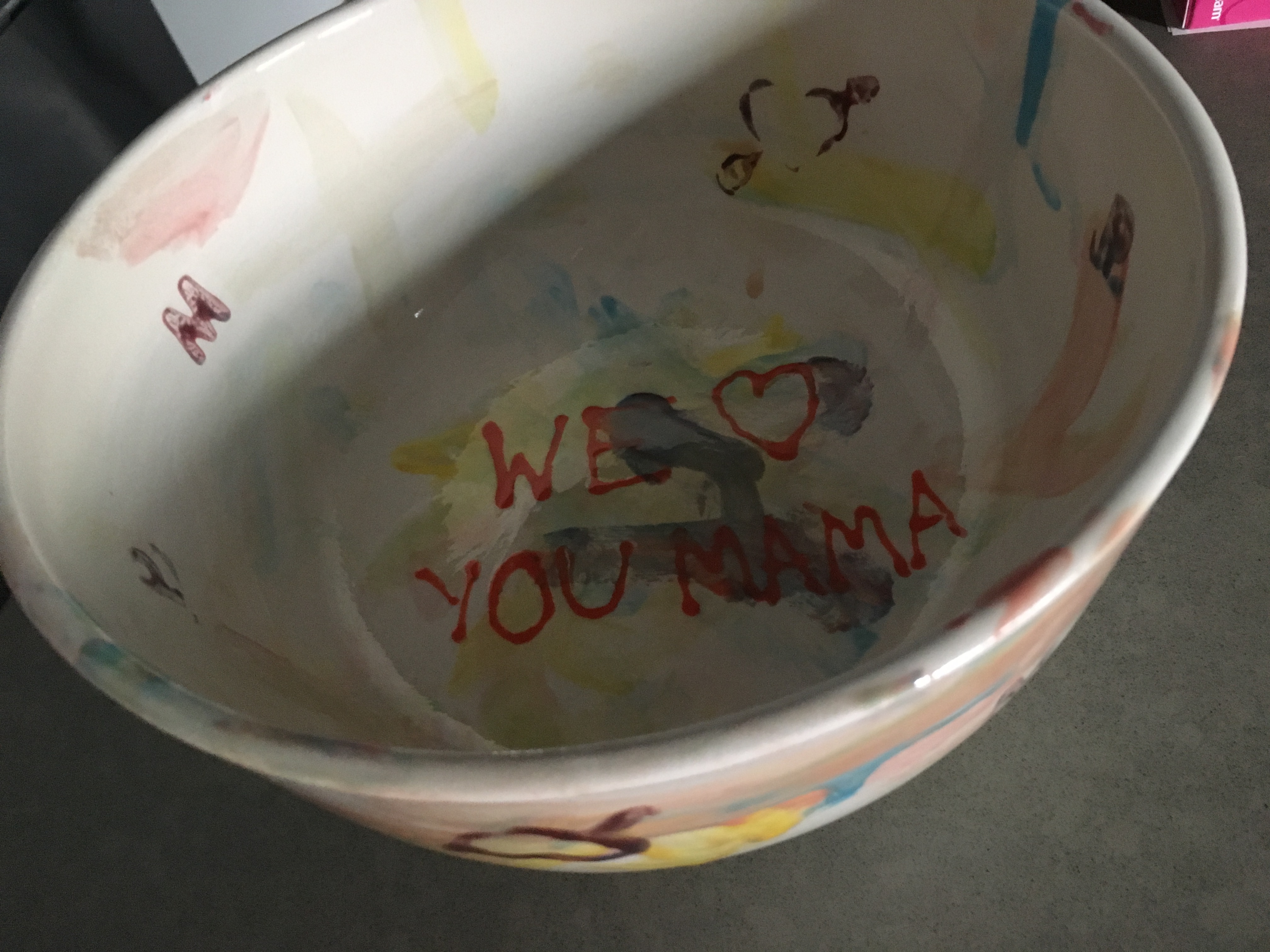 The kids got to pick up their mother's day masterpiece which I was THRILLED to open!  OMG it is the sweetest thing I've ever seen. I can't wait to eat "salads" out of it.
We drove back to Davis the second I got home from the shower, but it was still too late to make it to our friend's law school graduation party. We swung by anyway because we had to drop something off for her, but didn't stay long.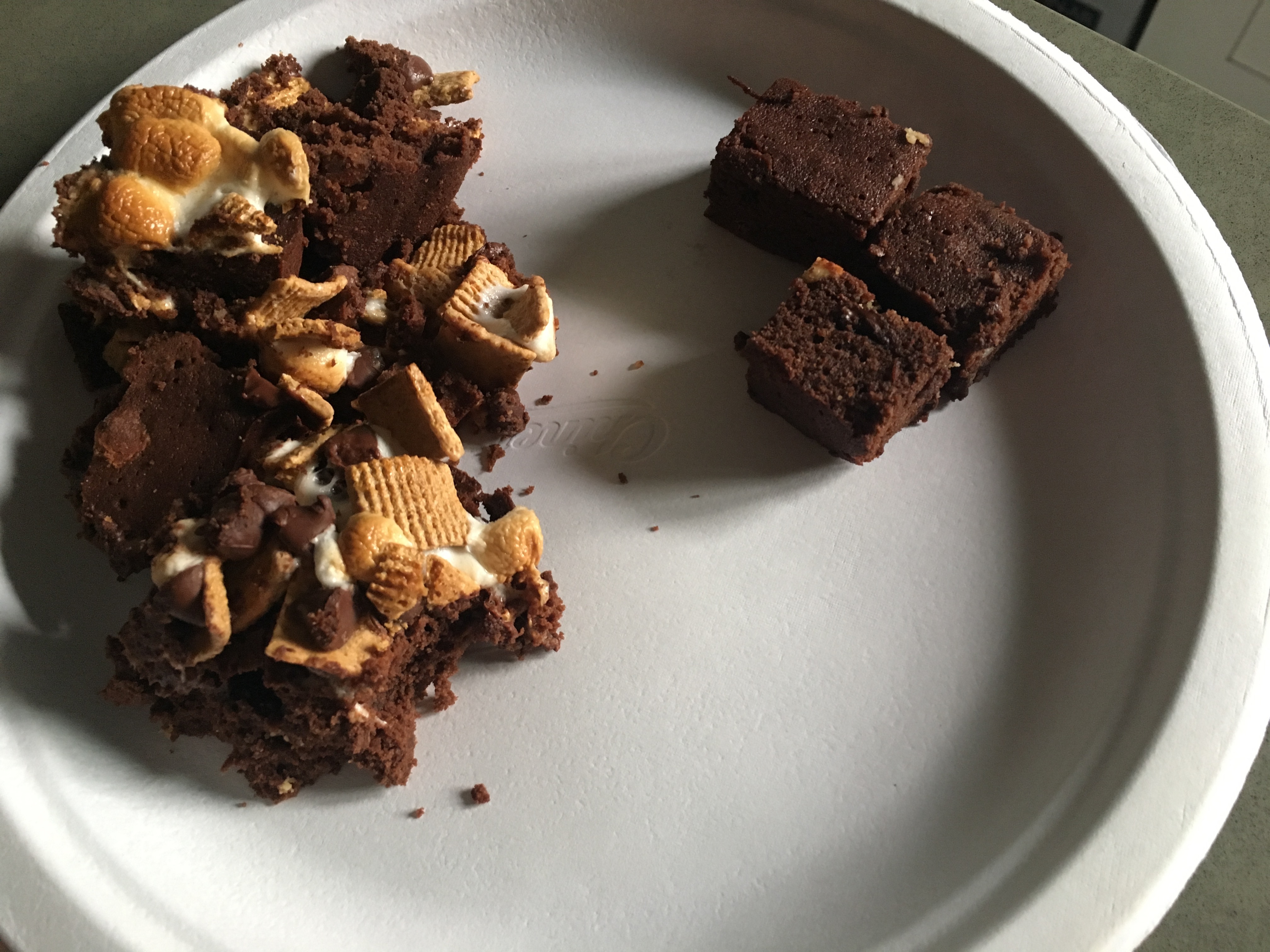 Came home with dessert though 🙂  Kyle and I shared the sweets…which I supplemented with a chocolate bar too.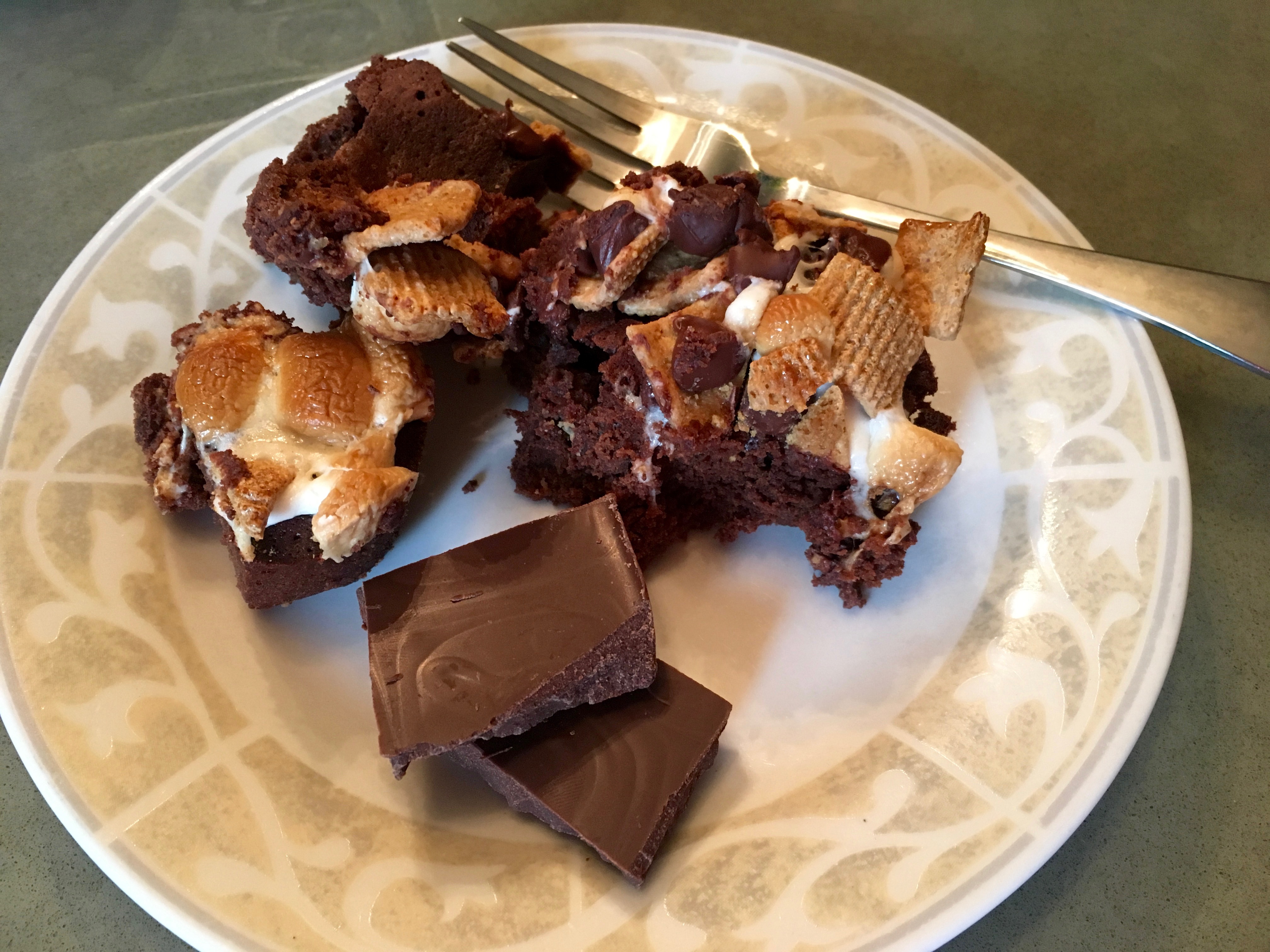 It was a great weekend!  Kyle left in the middle of the night to catch a crazy early flight out of the country, so I'm glad I got some one on one time with him, even if it was shopping or doing laundry. I feel like I hardly saw him between the back to back weekend festivities!  And for the next two weeks we will be like ships passing in the night…he's gone until Thursday night, and then I leave as soon as he's back for my sister's bachelorette weekend.  And then I get back Monday, see Kyle for a few hours, and then he leaves for another work trip!  I can't wait until summer arrives and life slows back down.